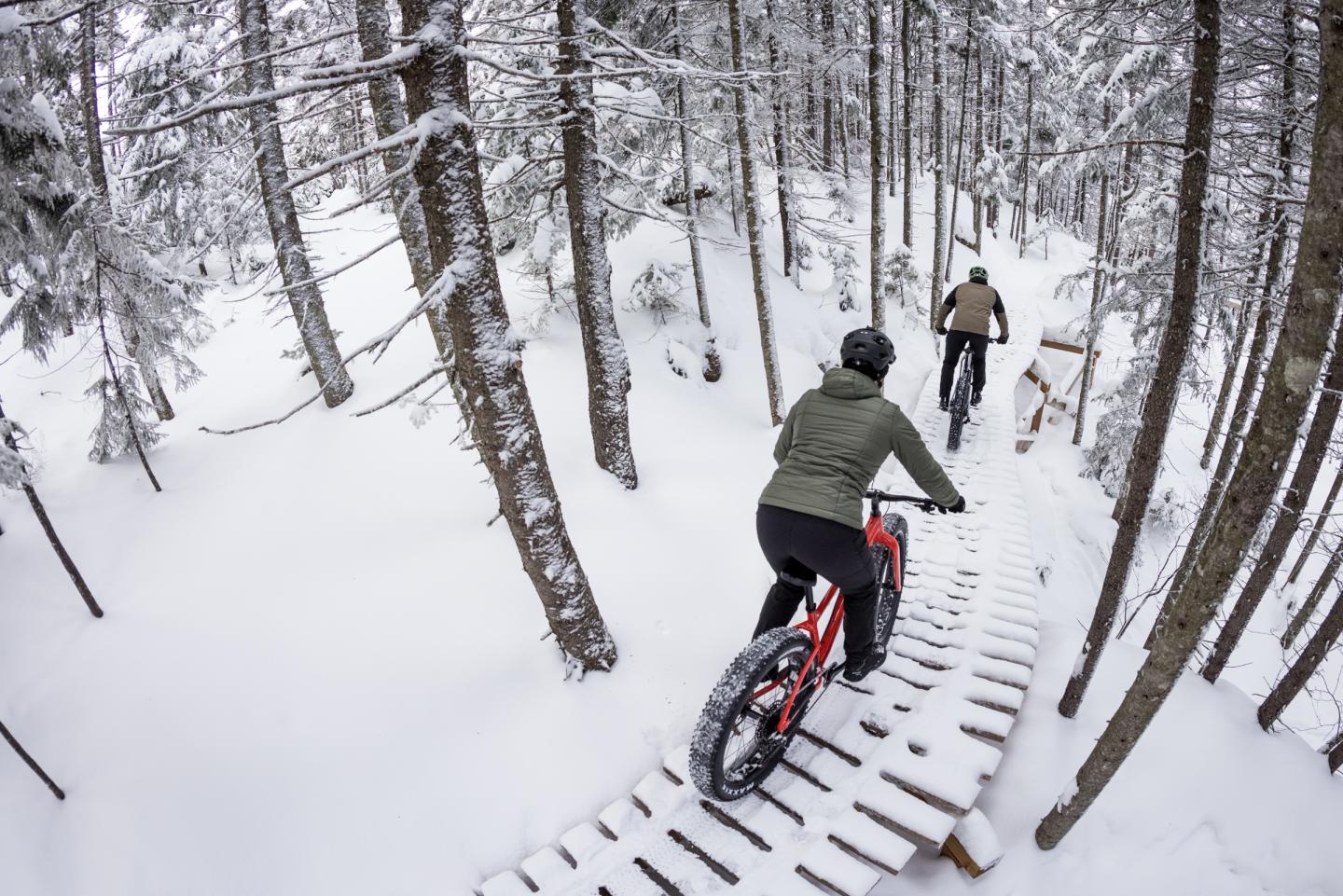 The region in fat bike mode
Winter sports and snowy landscapes fans, the Quebec City region welcomes you with km of trails perfect for fat bike riding, offering challenges to match your expectations.
The best mountain biking in the greater Quebec City region
Whether by car, airplane, or even by train, there are many ways to get to the Quebec City region. Here are the options available to you.
Check out the latest news, and original photos and videos, to inspire and remind us of the challenges and beauty of the sport of mountain biking, all in breathtaking nature.