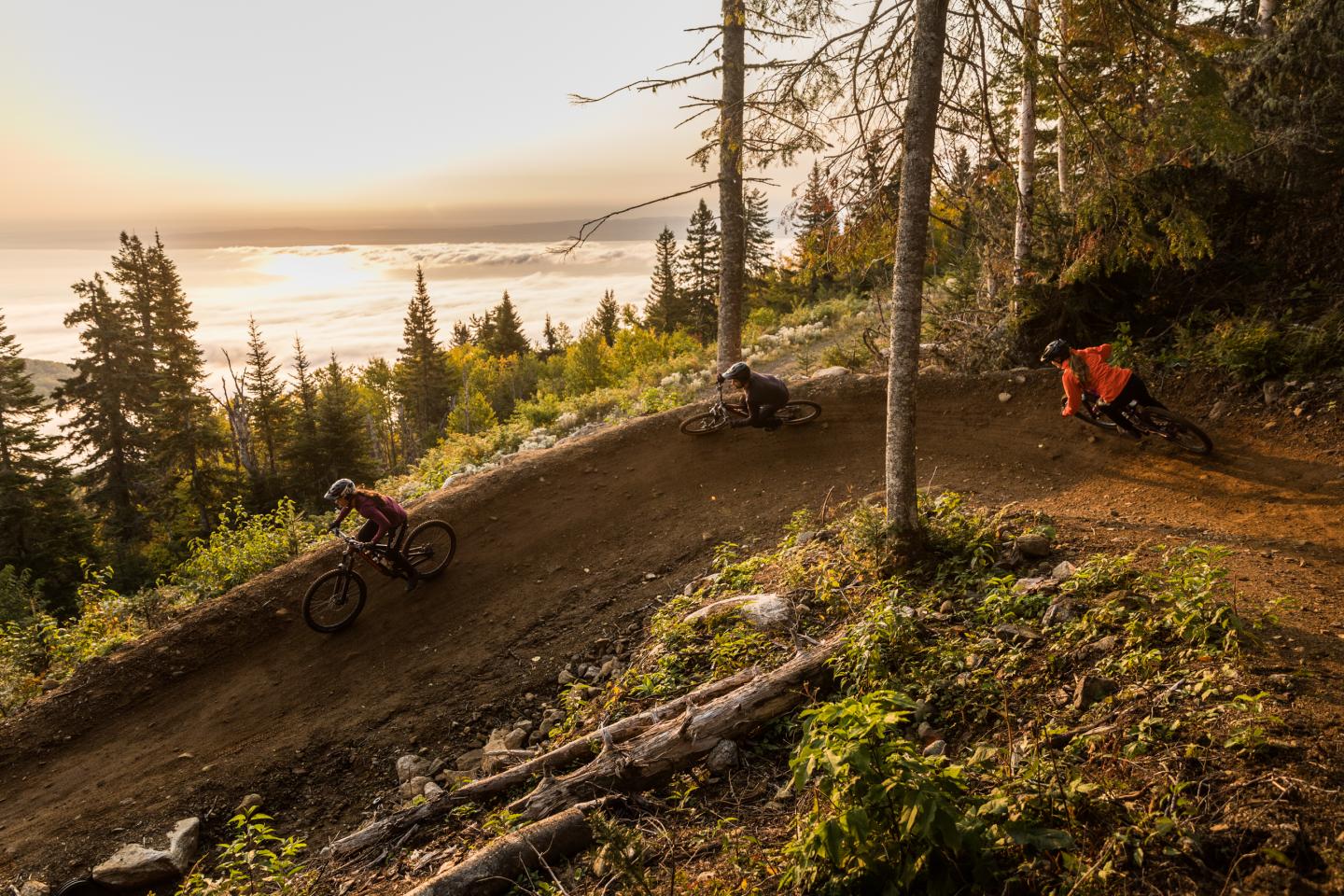 Le Massif de Charlevoix
Get carried away by gravity
Le Massif de Charlevoix is ​​now a major mountain biking destination. Located at the entrance of the Charlevoix region, it offers a majestic and unique setting to experience exhilarating moments. The omnipresent nature, views of the St. Lawrence River, the longest vertical drop east of the Canadian Rockies, and the winding turns ensure fun for everyone.
Mountain bikers of all levels will enjoy Le Massif's network of trails accessible by ski lift offering breathtaking panoramas. Skill zones at the top and base of the mountain allow beginners to practice the basics before embarking on long descents, while technical and steep trails will satisfy the more adventurous bikers. Although the main access is at the top, the mountain is also accessible from the base.
An extended stay at Le Massif de Charlevoix to ride and discover the region is highly recommended, with many nearby attractions such as hiking, canyoning, and Le Vol de l'Oiseau Mechanical, the world's first night-time carousel located on a mountainside.
Hours
From June 17 to October 9, 2023
Note: The last lift for visitors parked at the base of the mountain is at 4:30pm
Mountain bike trails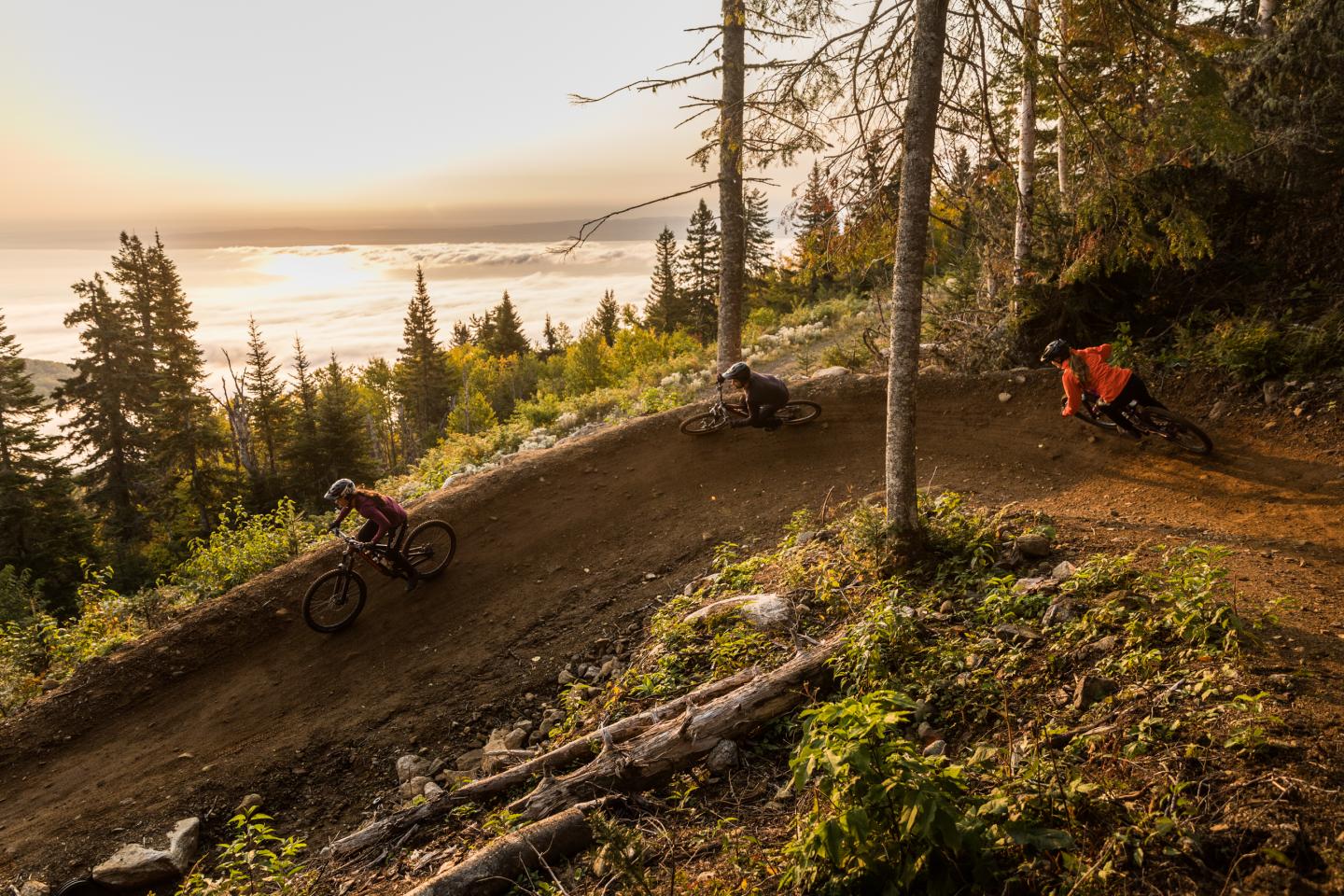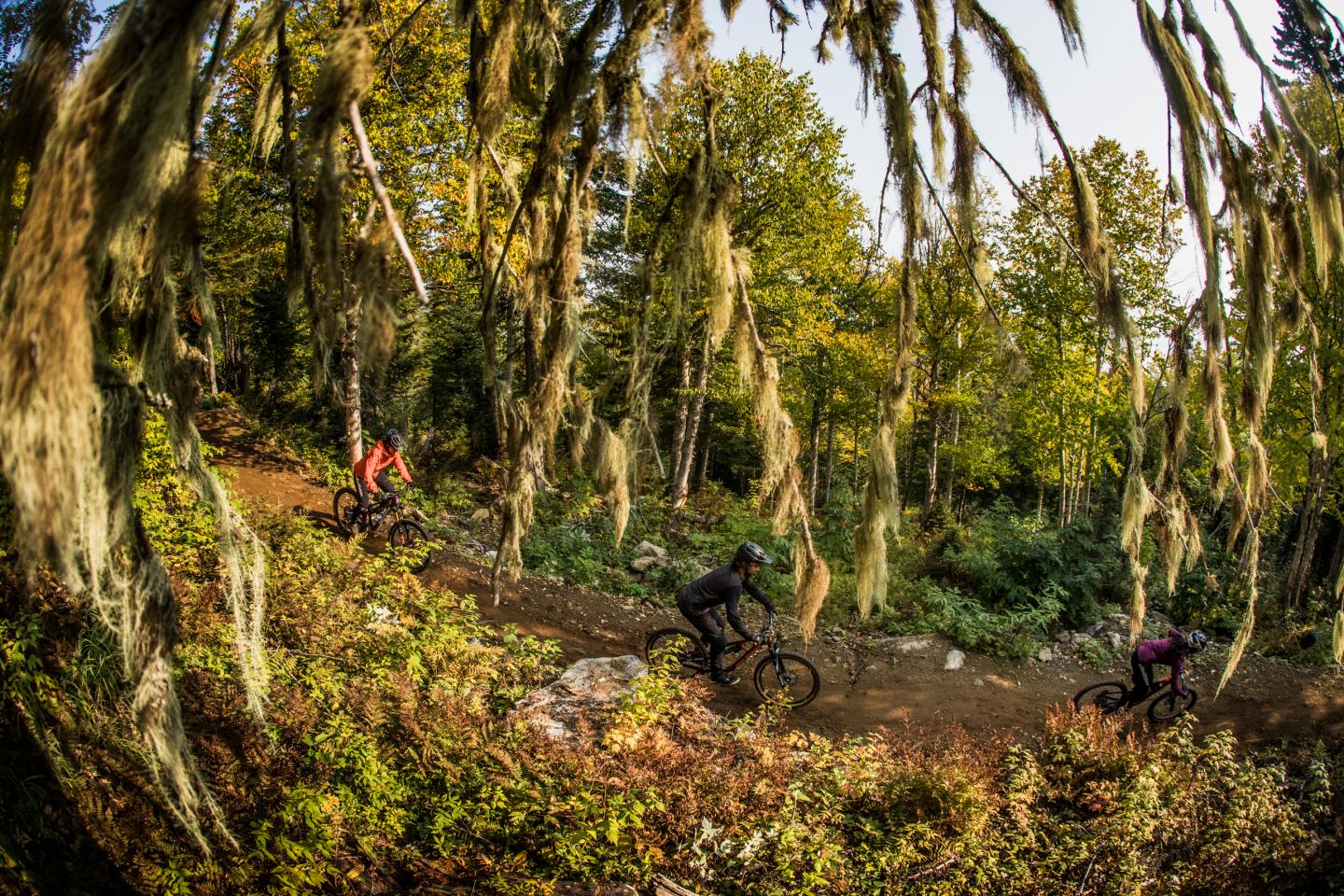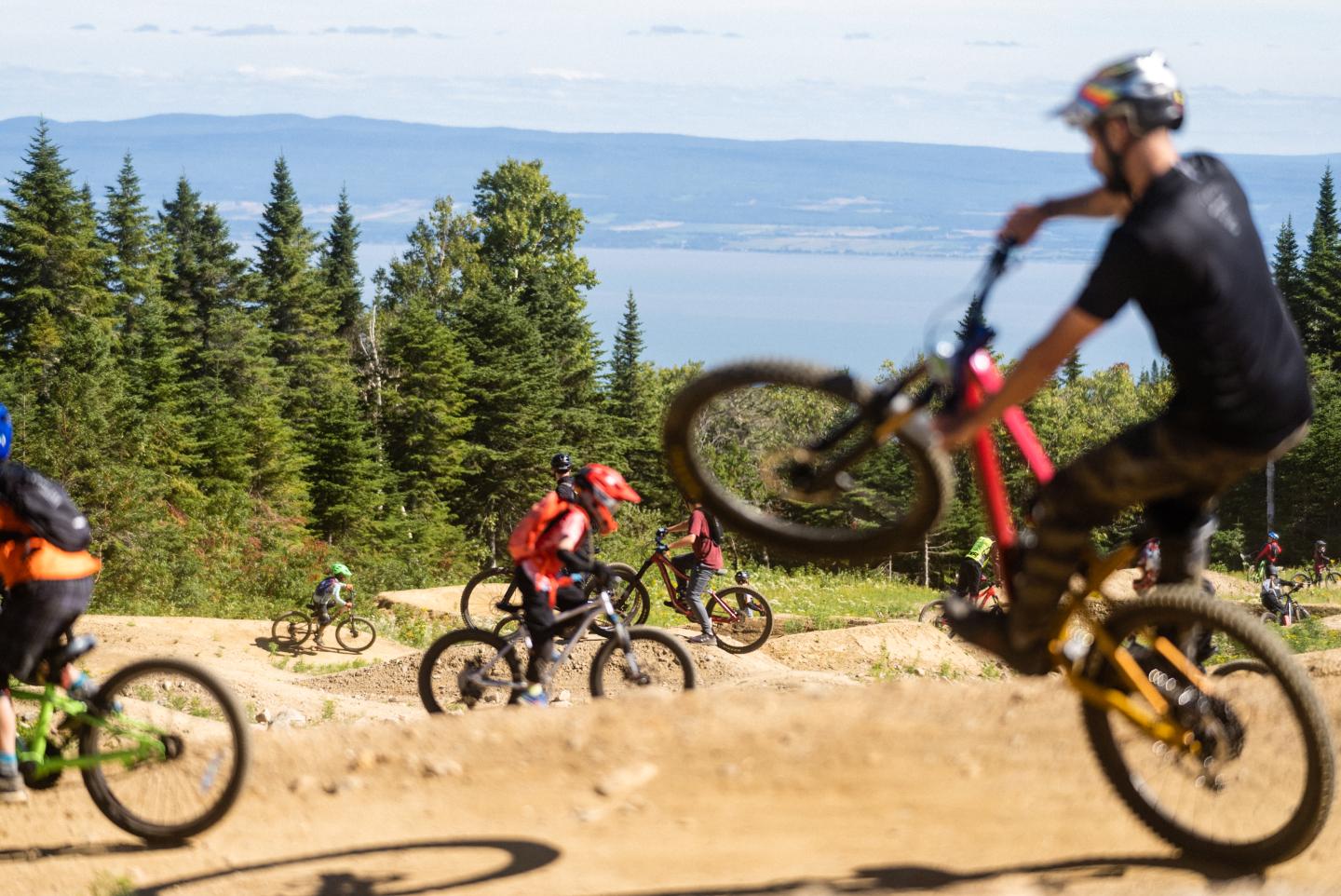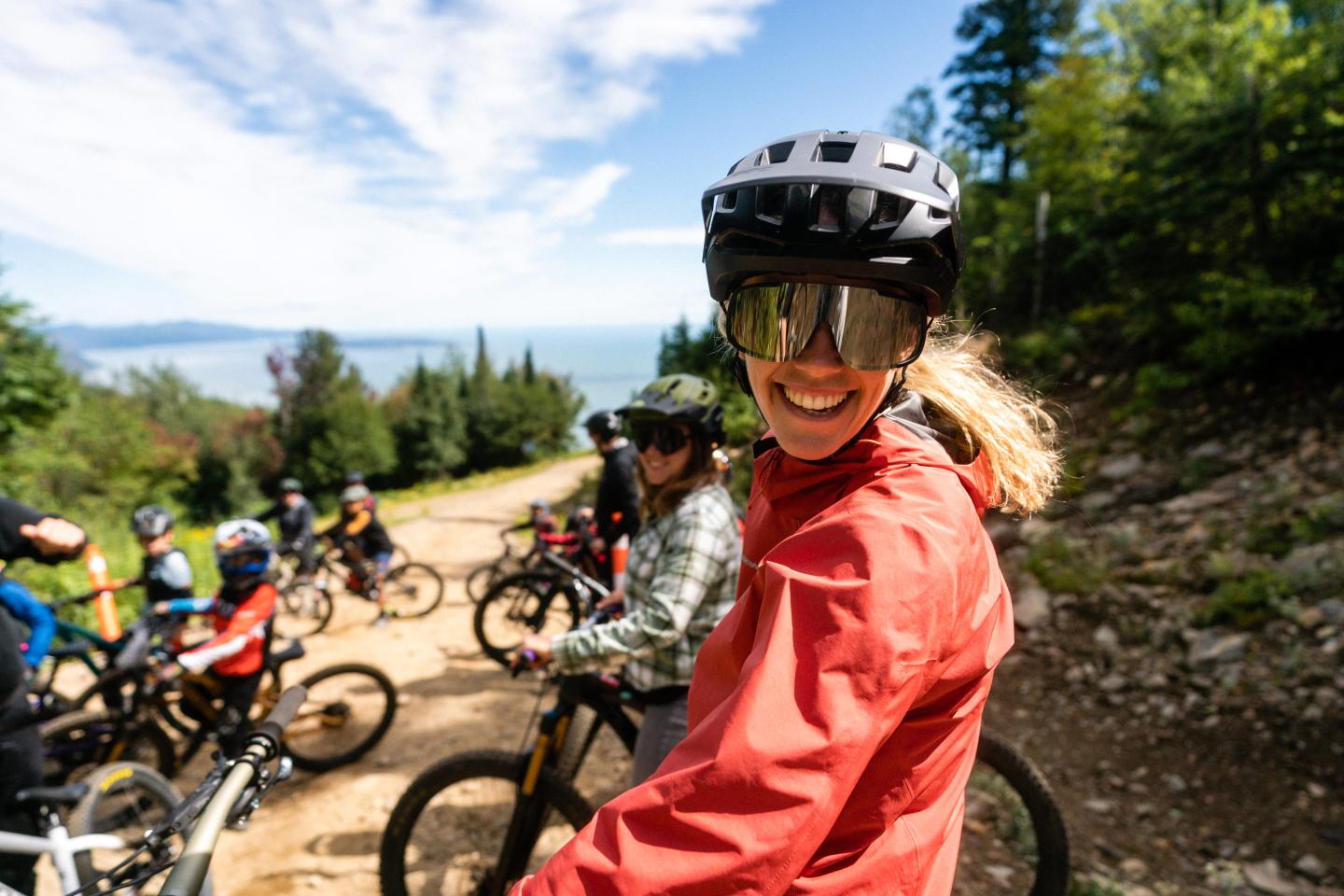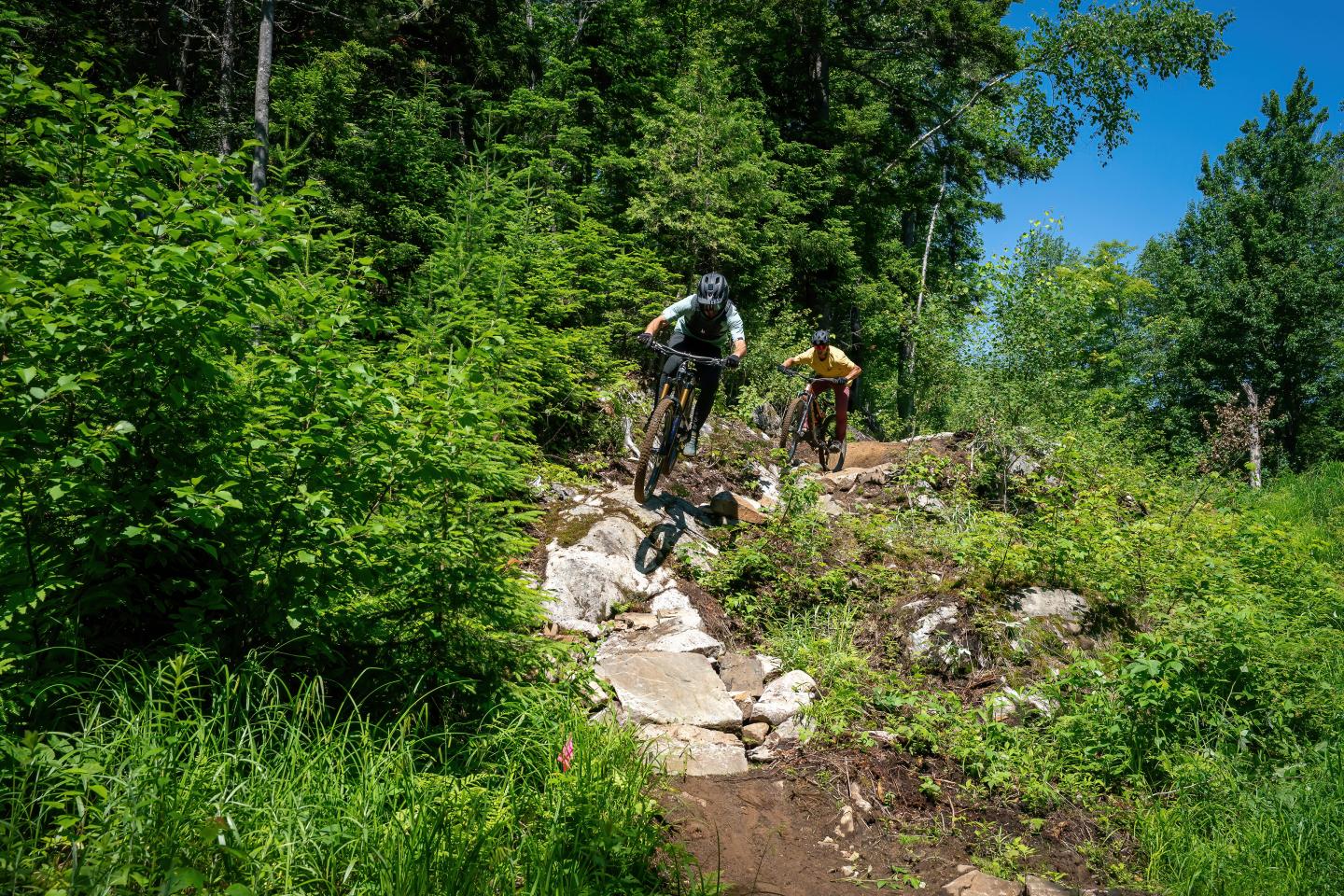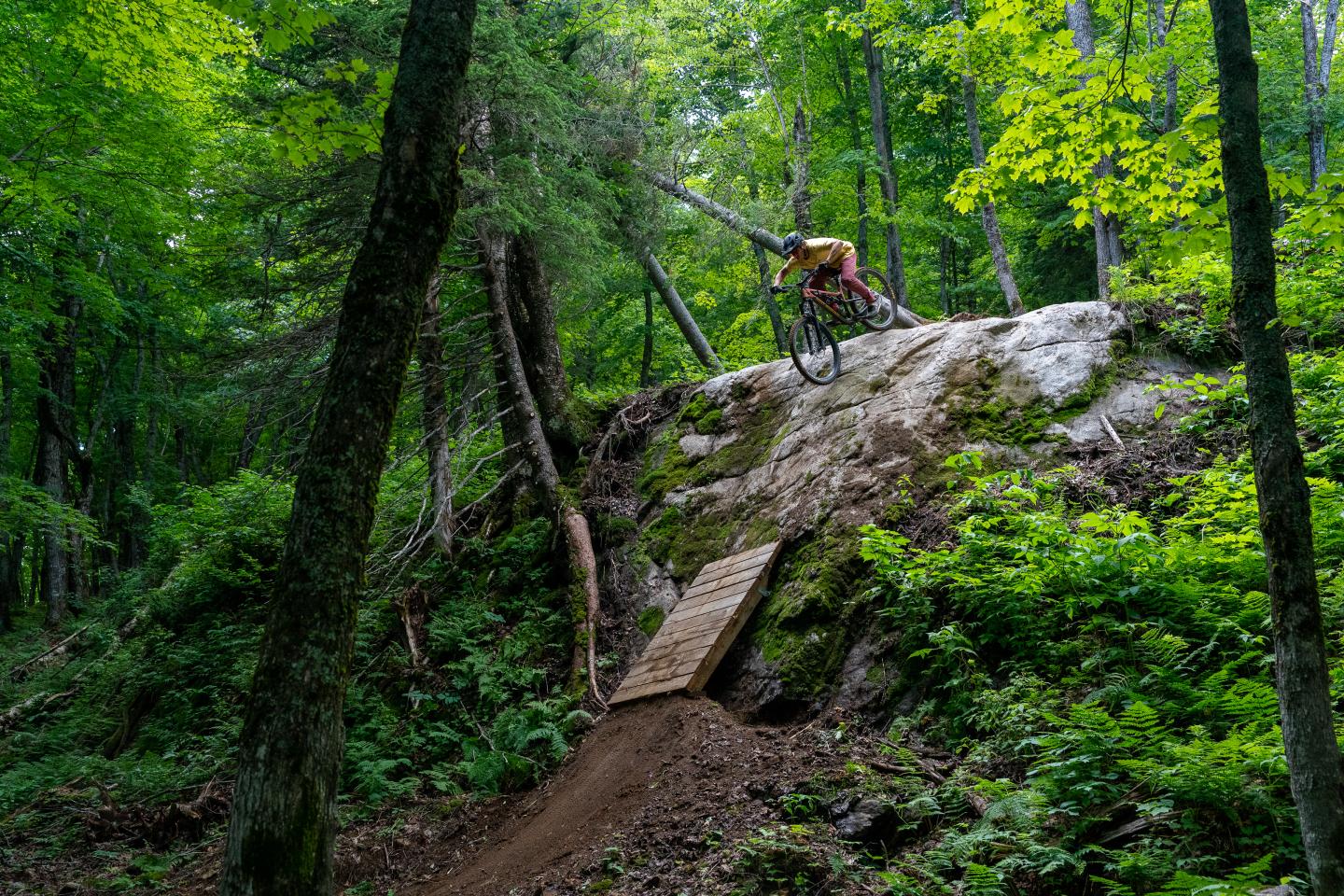 Enhance your experience
After a long day of riding, you may want to take it easy or enjoy a delicious meal. You're in luck! Each centre offers many options nearby.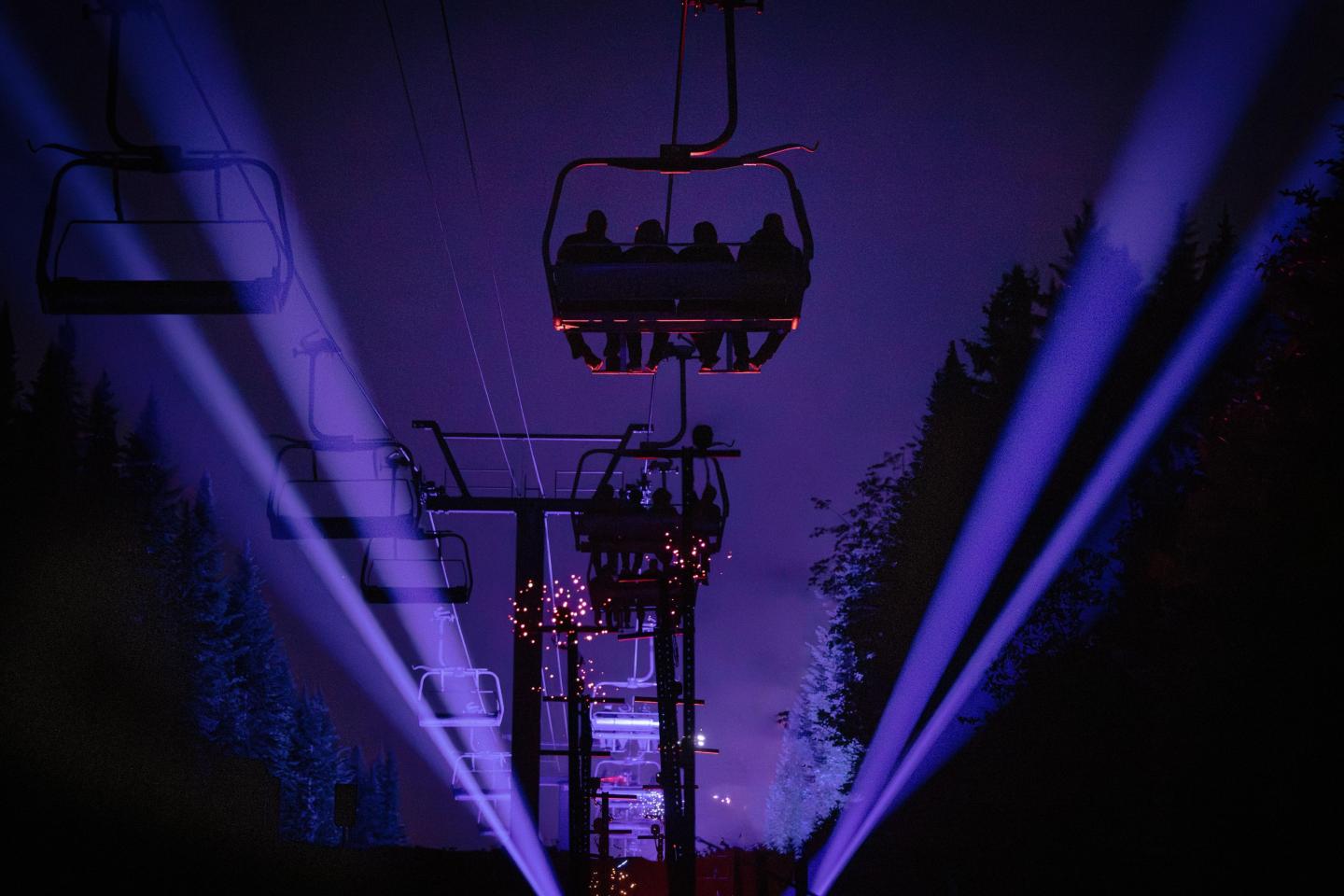 The whole family will love the Vol de l'Oiseau Mécanique, an animated carousel ride on Le Massif's chairlifts that offers a luminous, sensory and emotional experience.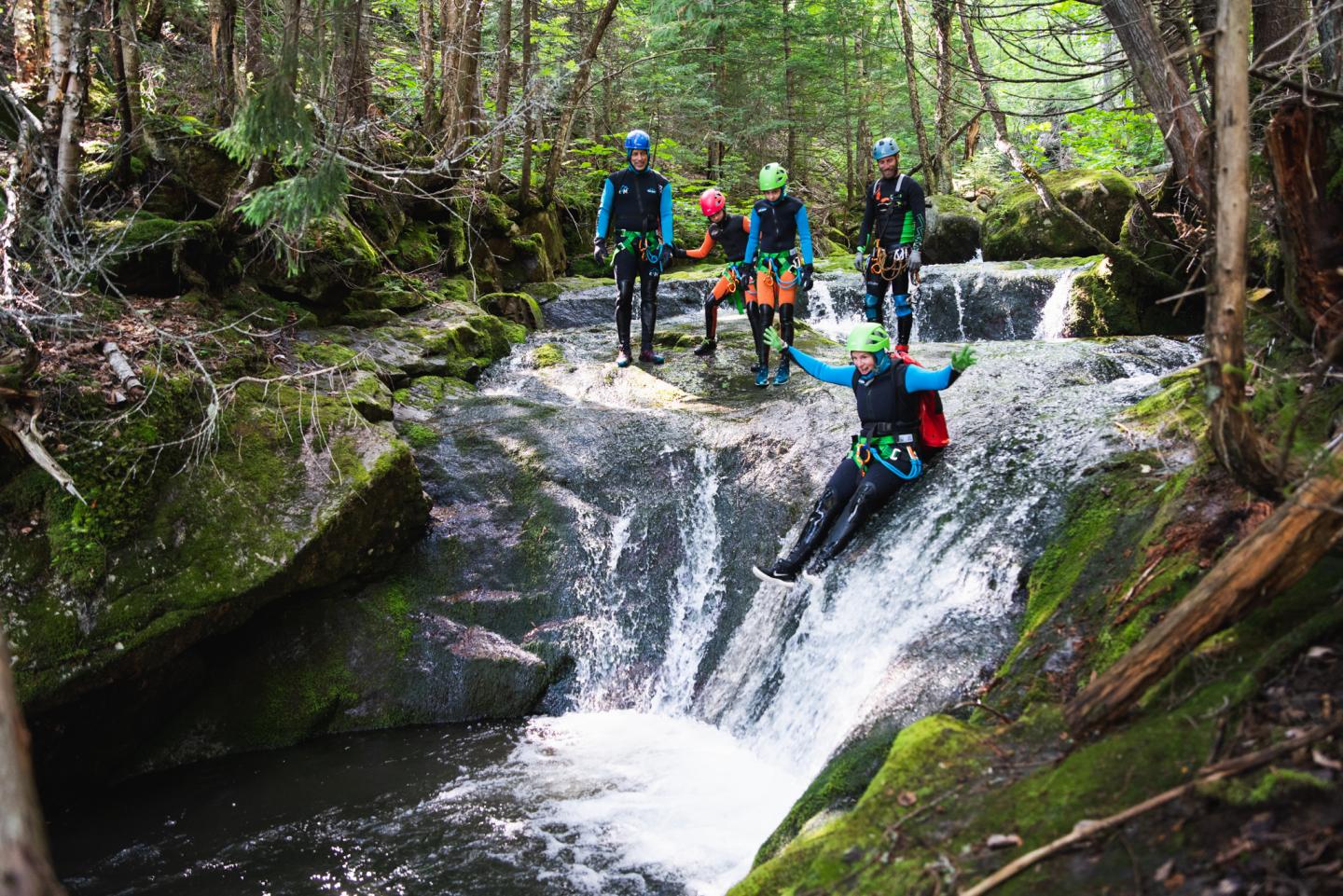 Guided excursion to descend into moss-covered canyons, traverse rugged streams, hike and swim among canyon walls, and rappel waterfalls while harnessed to a rope...all accompanied by professional guides.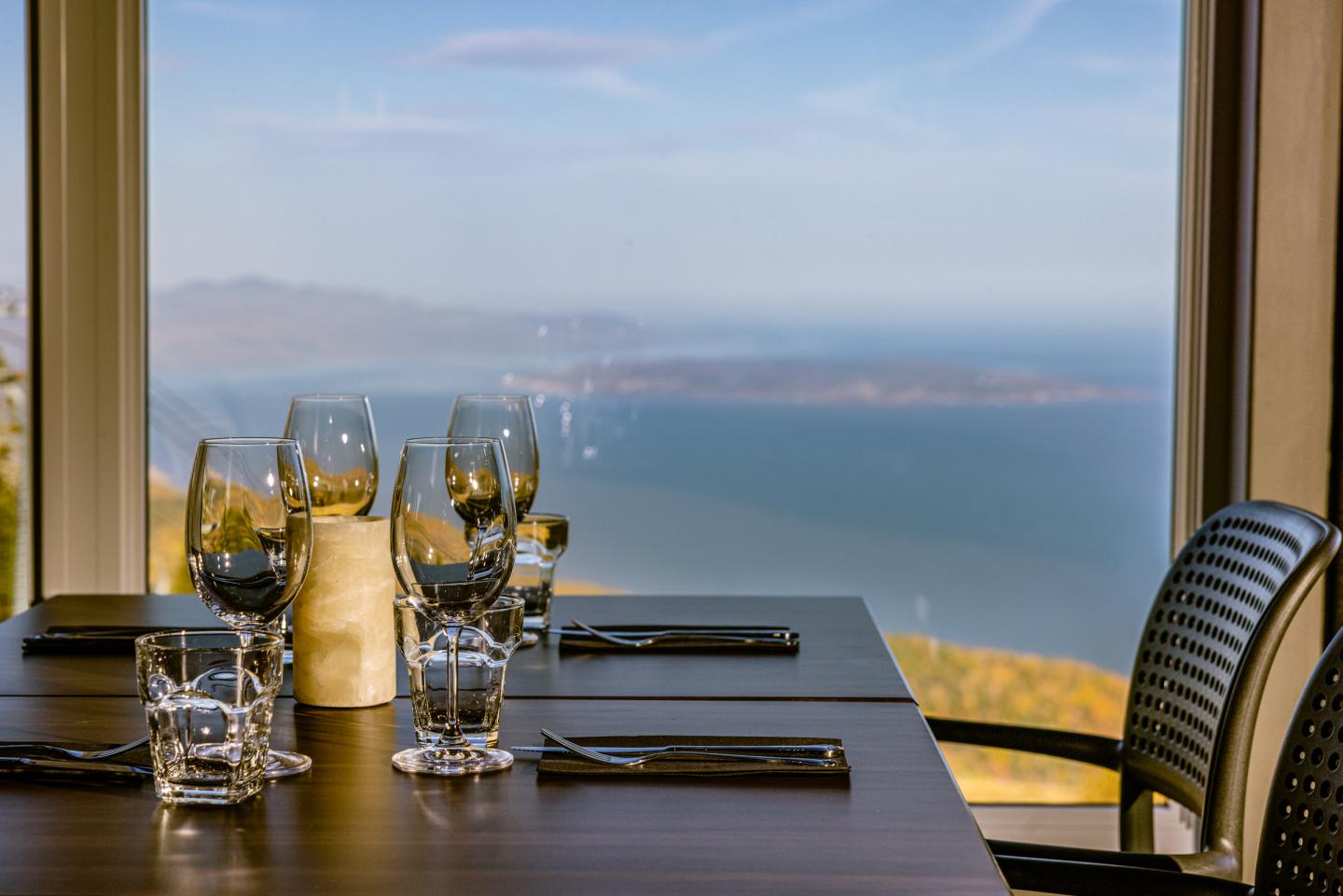 Inspired by the four seasons, Le Camp Boule restaurant takes you on a culinary exploration, with simplicity and boundless flavours, while spotlighting local products from the Charlevoix region.
Getting here
Here are all the ways you can get to the Quebec City area and have an unforgettable biking experience.