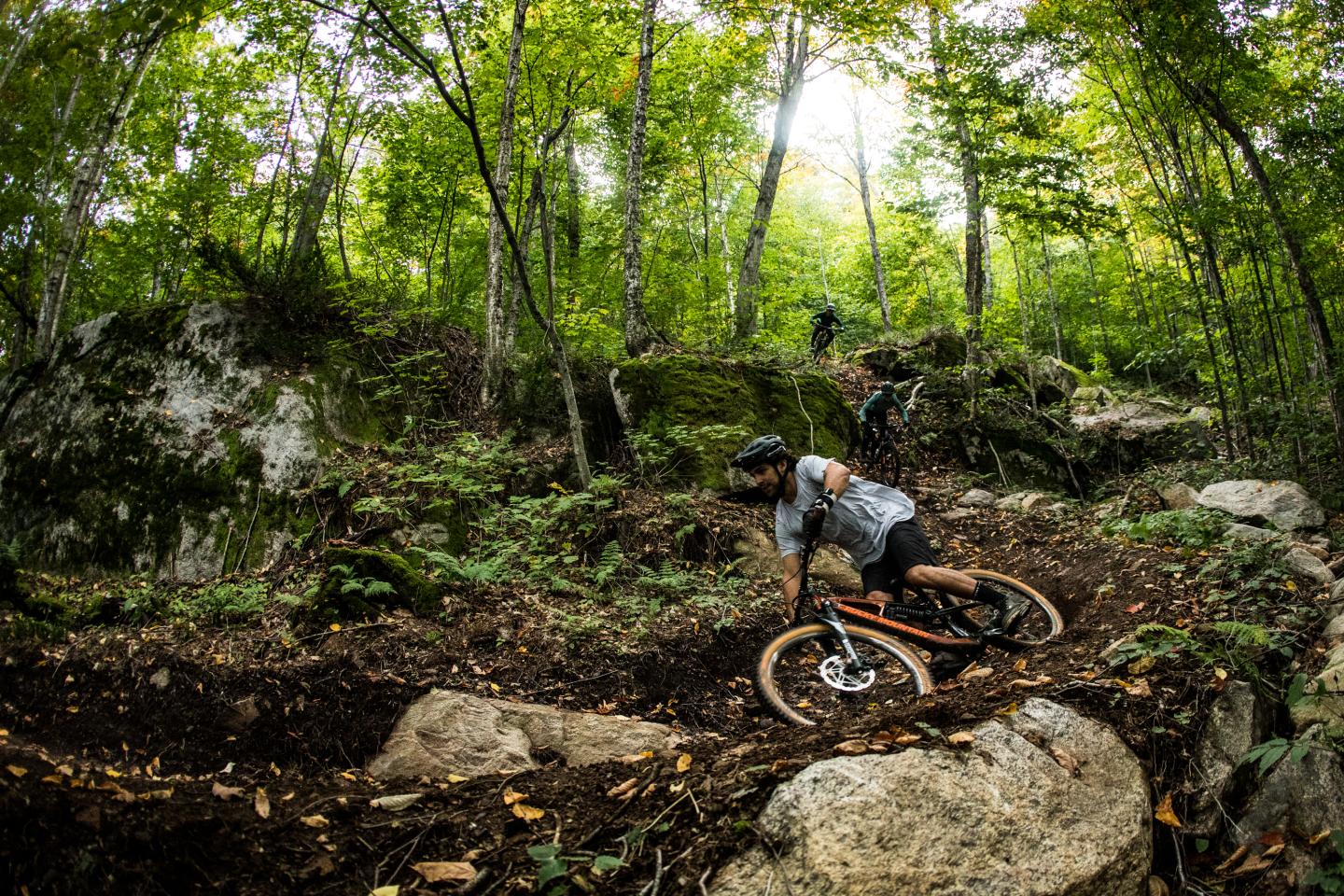 Empire 47
Region
La Jacques-Cartier
Trails to advance your skills
With its abundant nature, Empire 47 is a real gem for mountain bikers from all walks of life. It is known for its accessibility, because of its proximity to Quebec City, but also because its varied and well-maintained trails allow all cyclists to have fun, especially those who wish to learn mountain biking.
Most trails are connected by an easy/intermediate loop. The enduro tracks, are more fluid and entrenched, as are the jump lines, ideal for cyclists looking for a challenge. There is something for everyone, from beginner to expert!
A large paved and lit pump track located near the reception area will delight cyclists of all skill levels. Another attractive feature for both parents and toddlers: a drop-in daycare service is offered to introduce children to the joys of the outdoors!
Hours
From mid-May to end of October
Mountain bike trails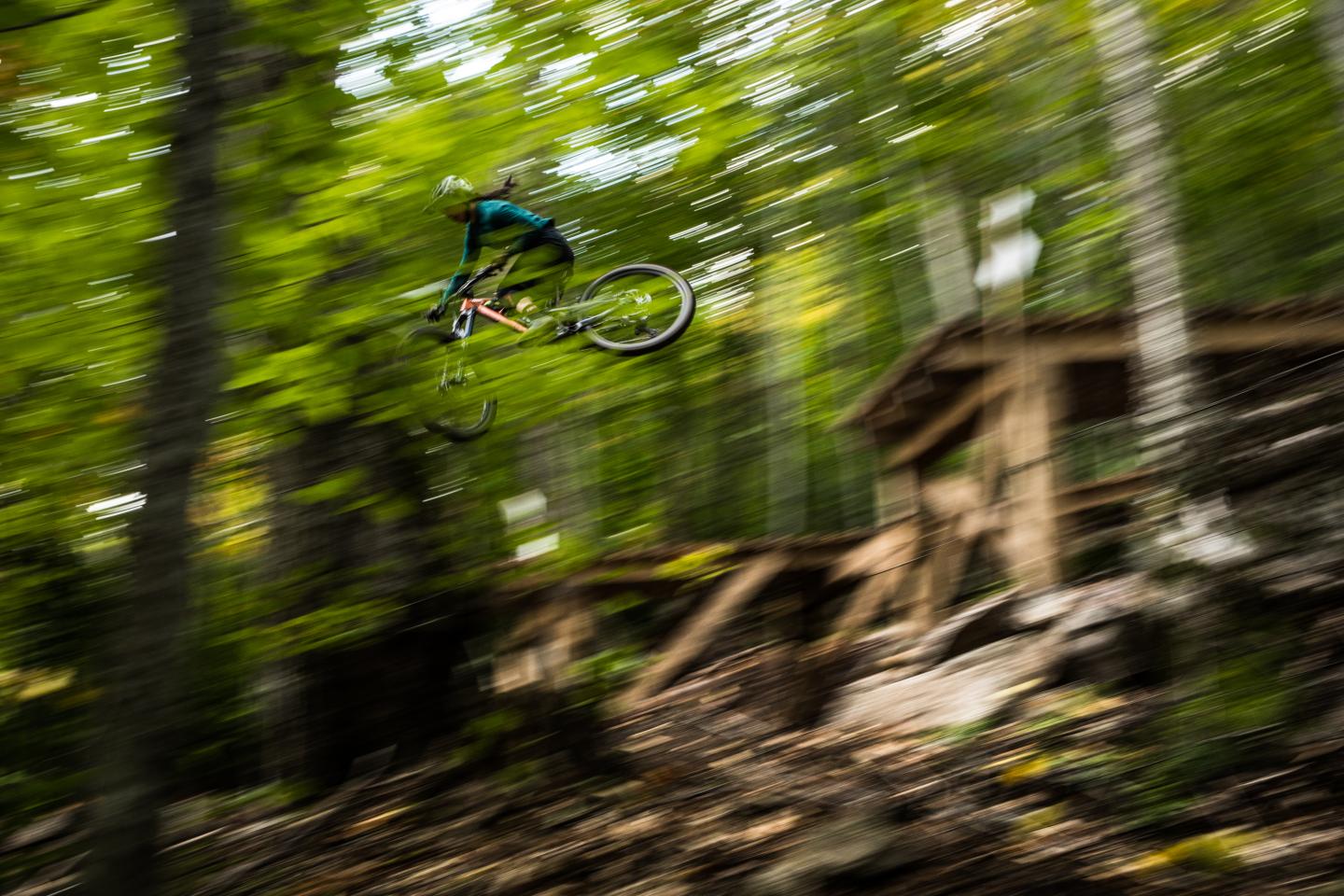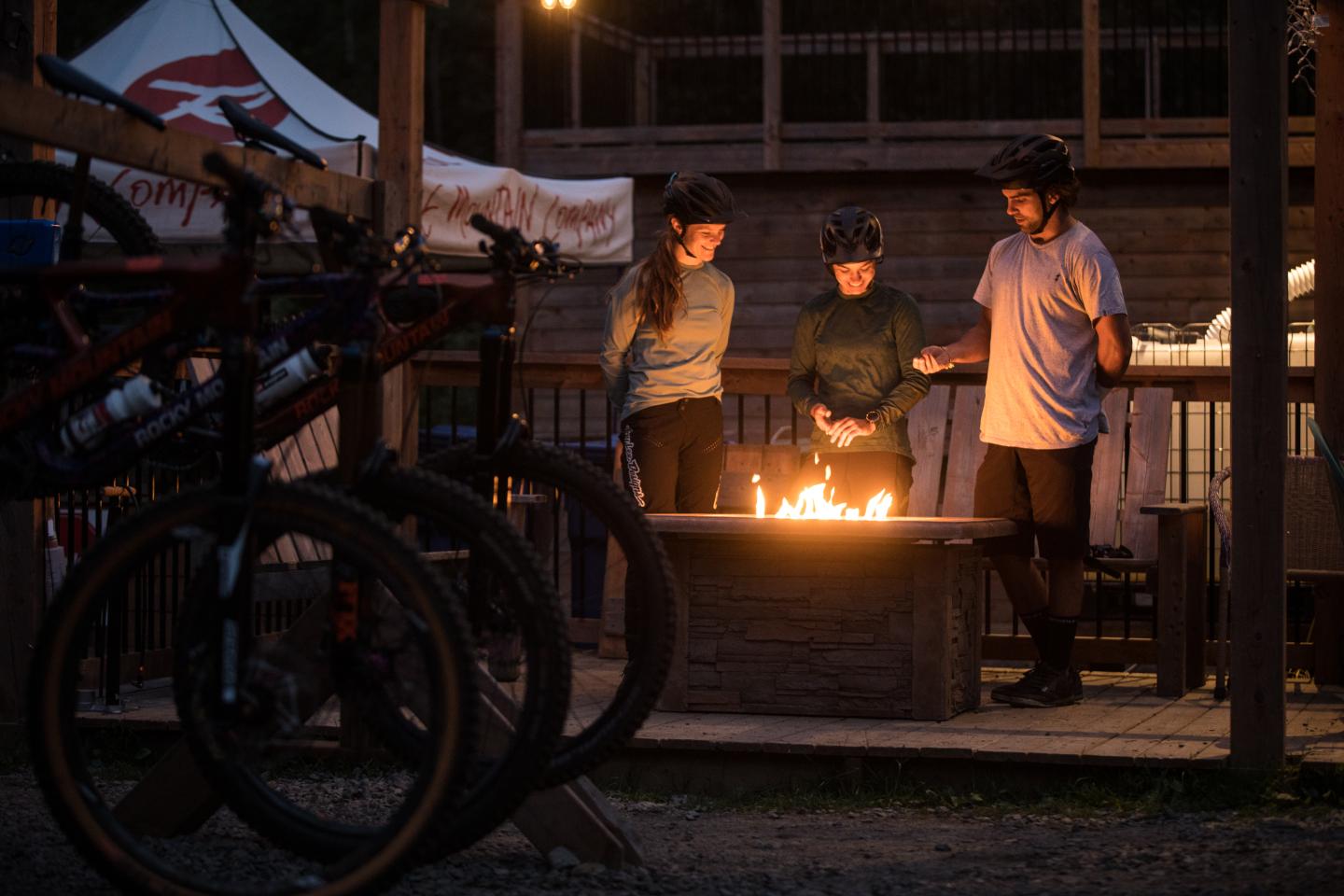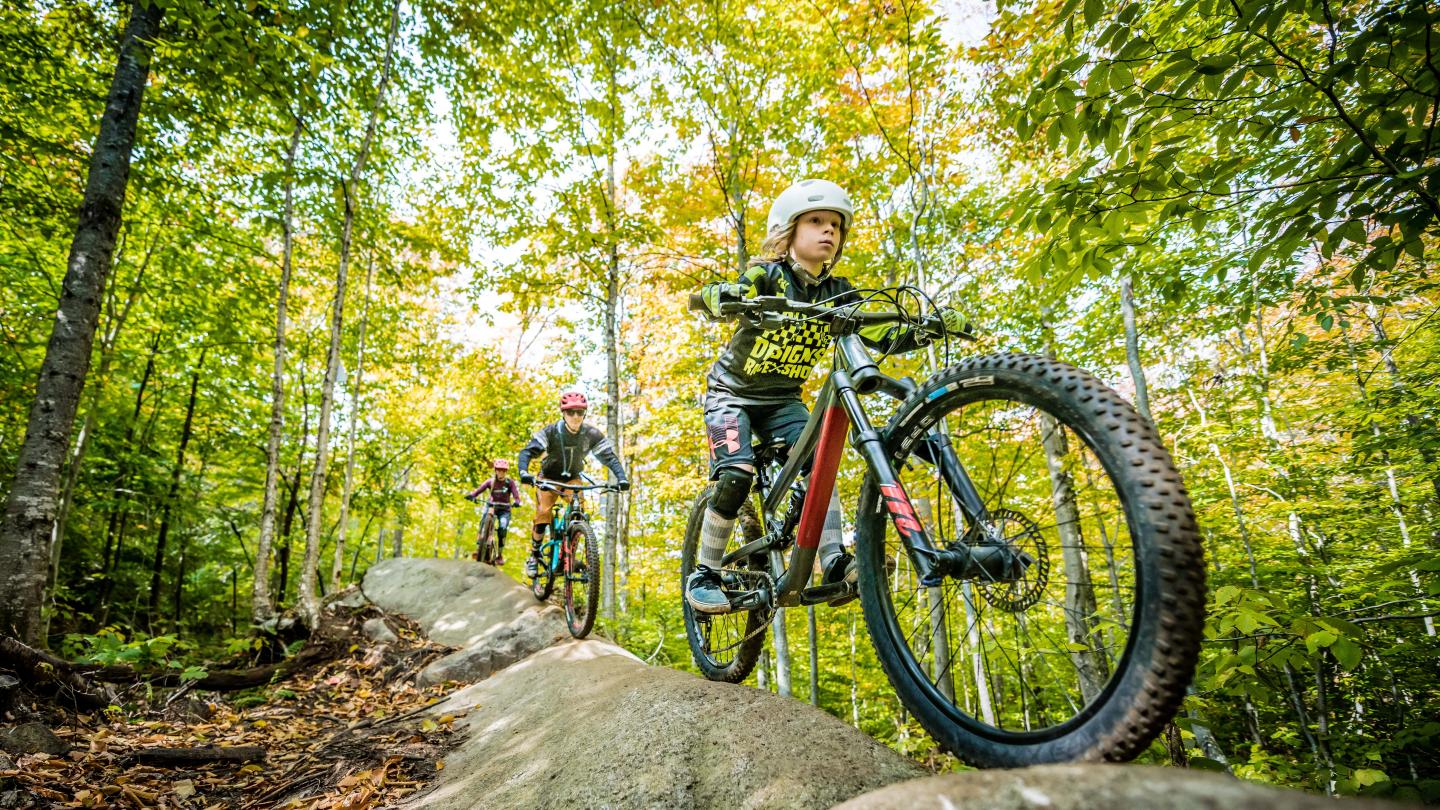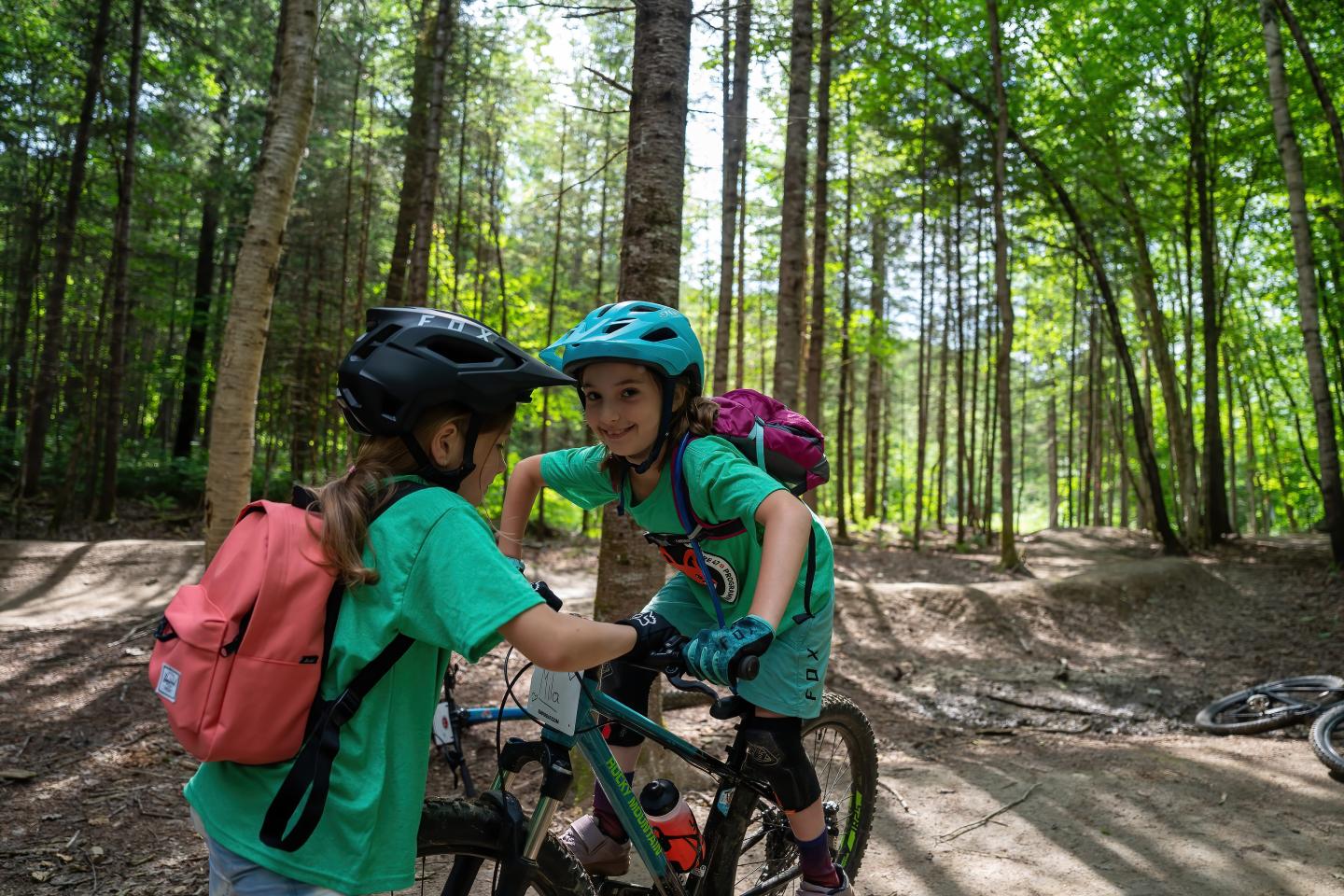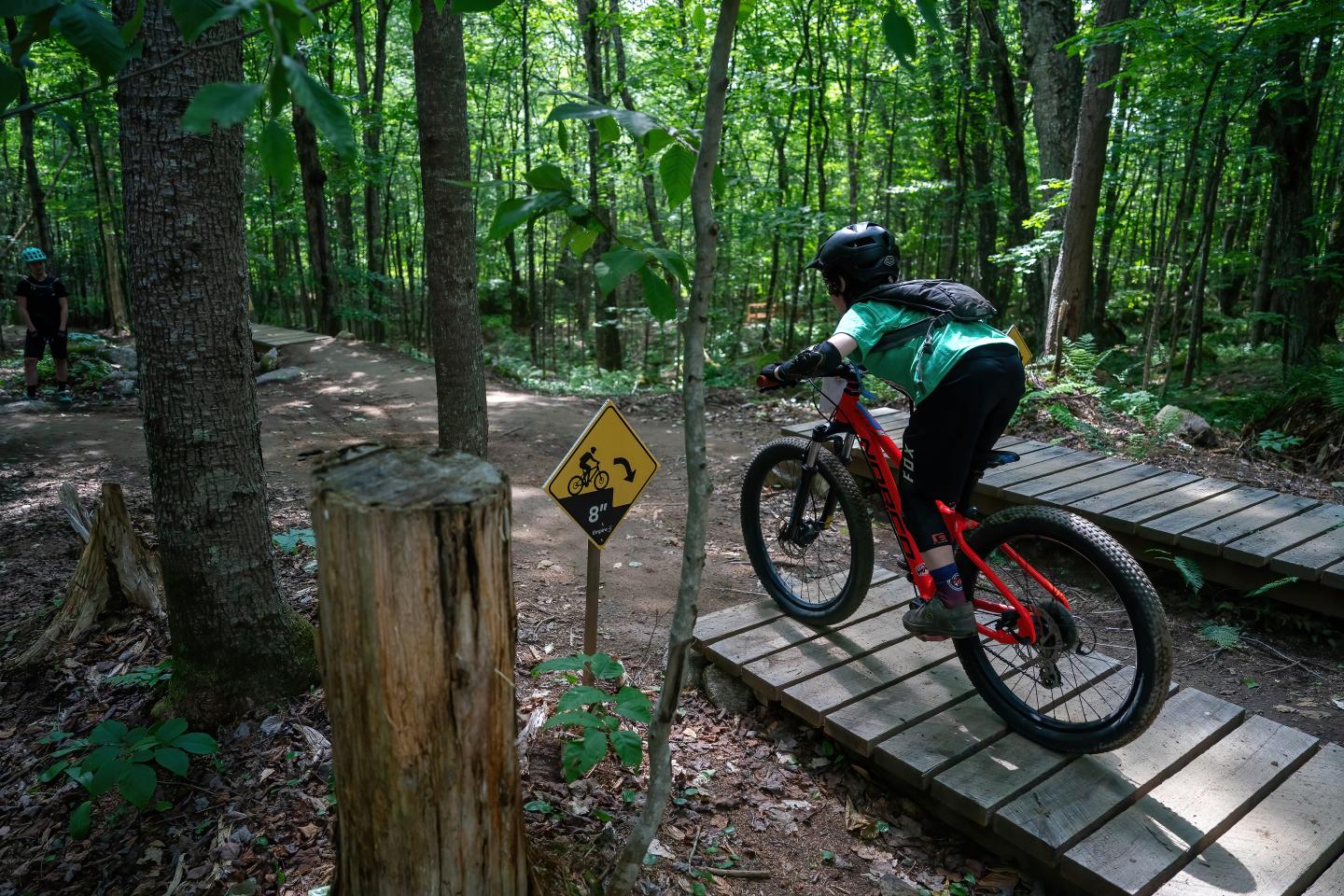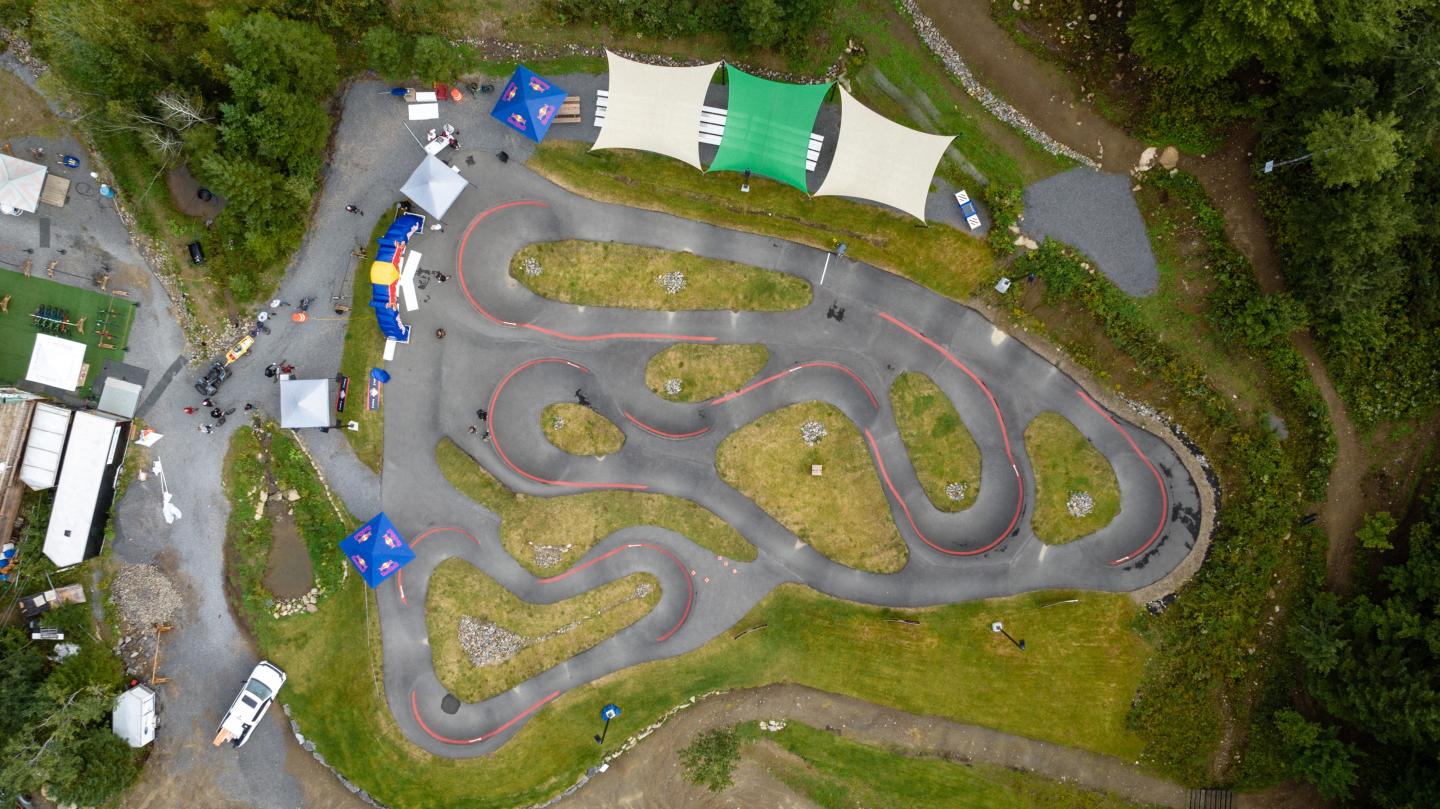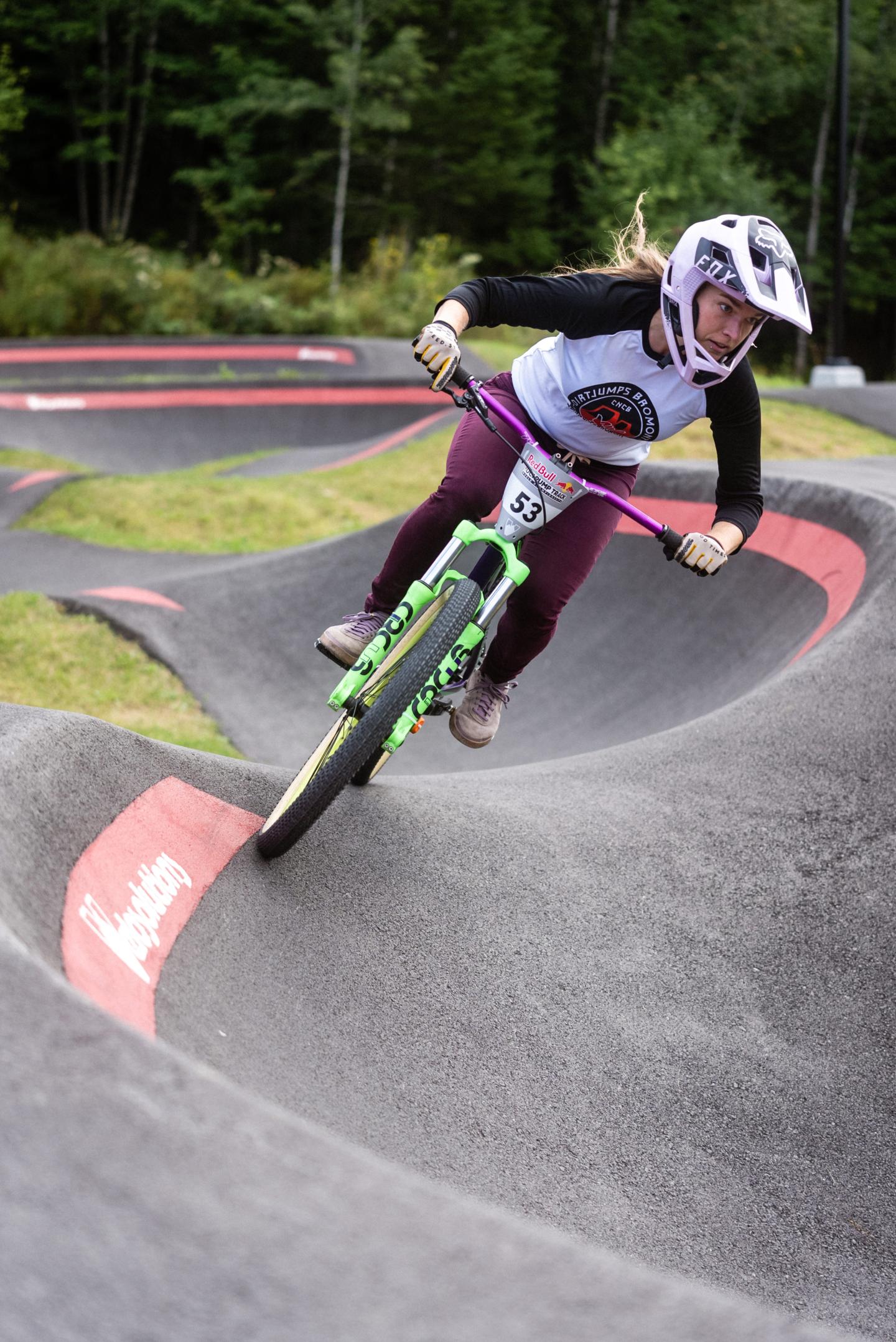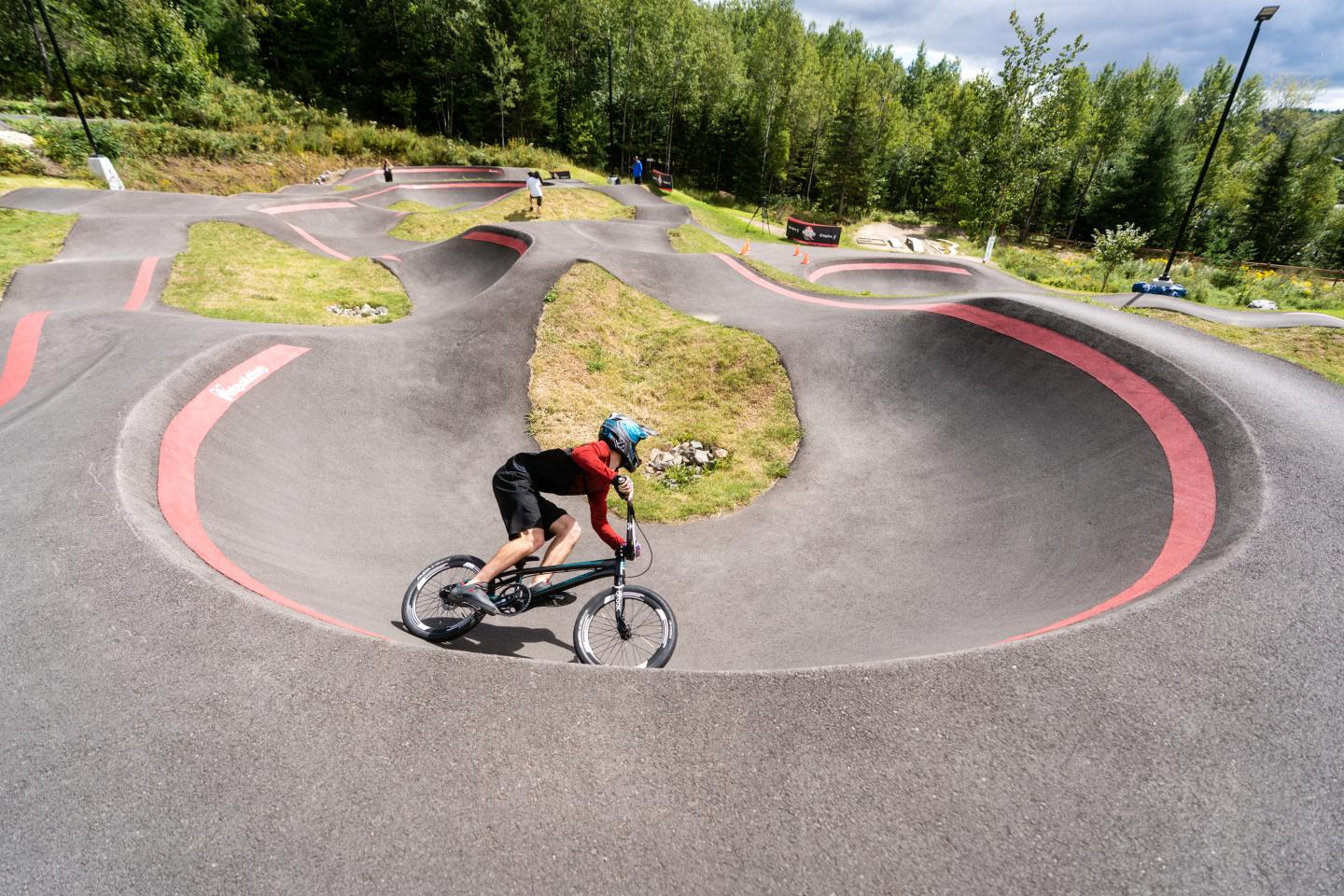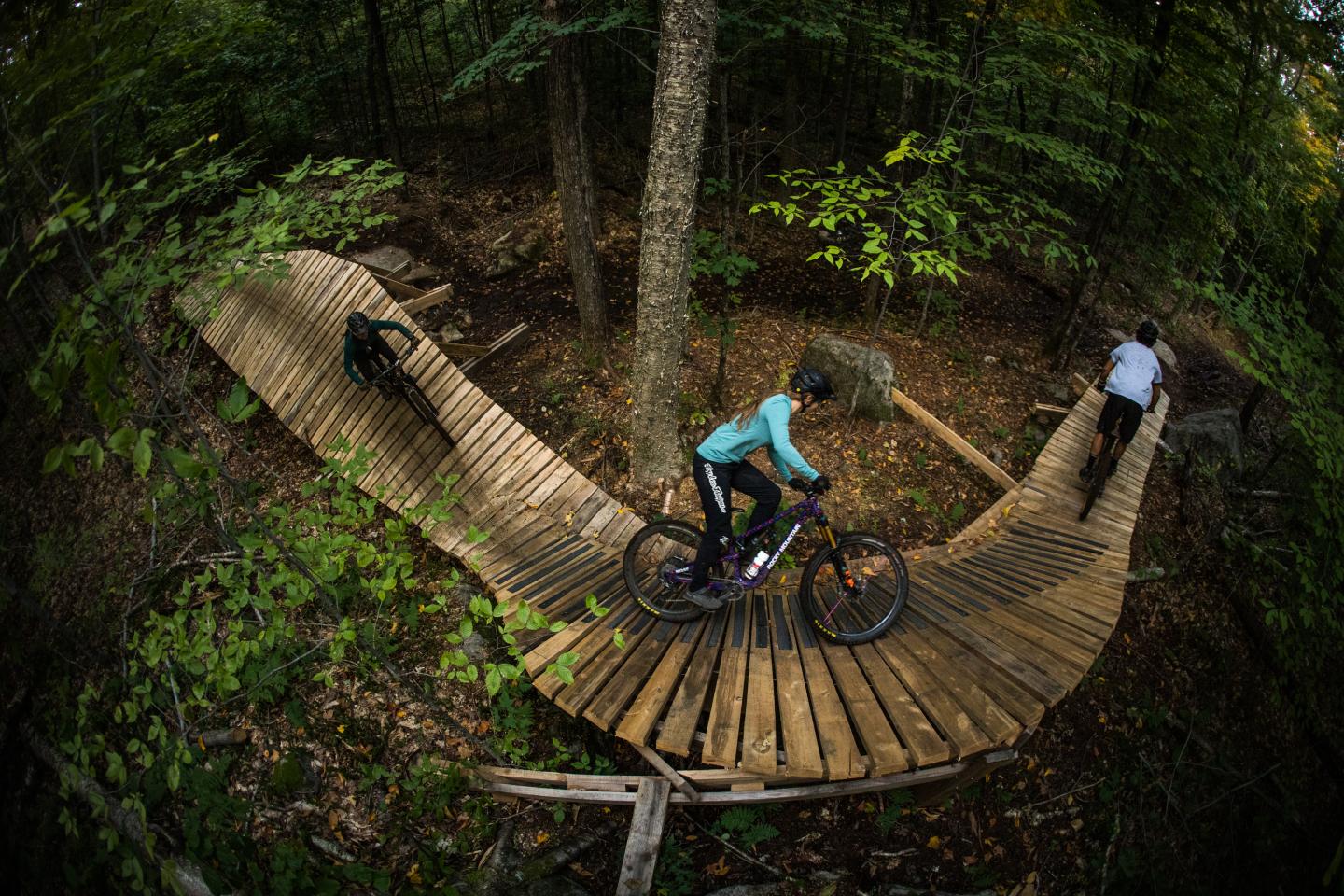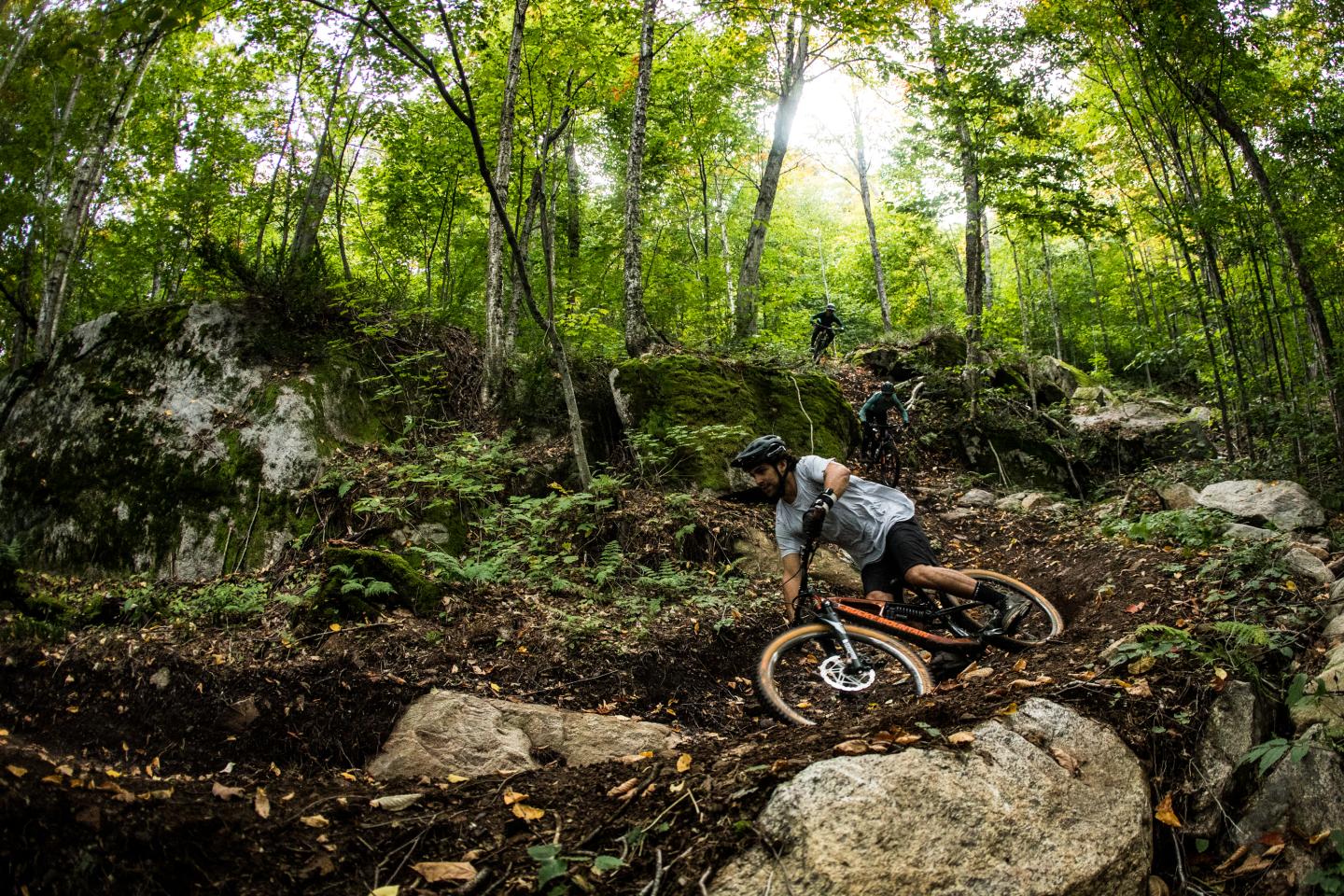 Enhance your experience
After a long day of riding, you may want to take it easy or enjoy a delicious meal. You're in luck! Each centre offers many options nearby.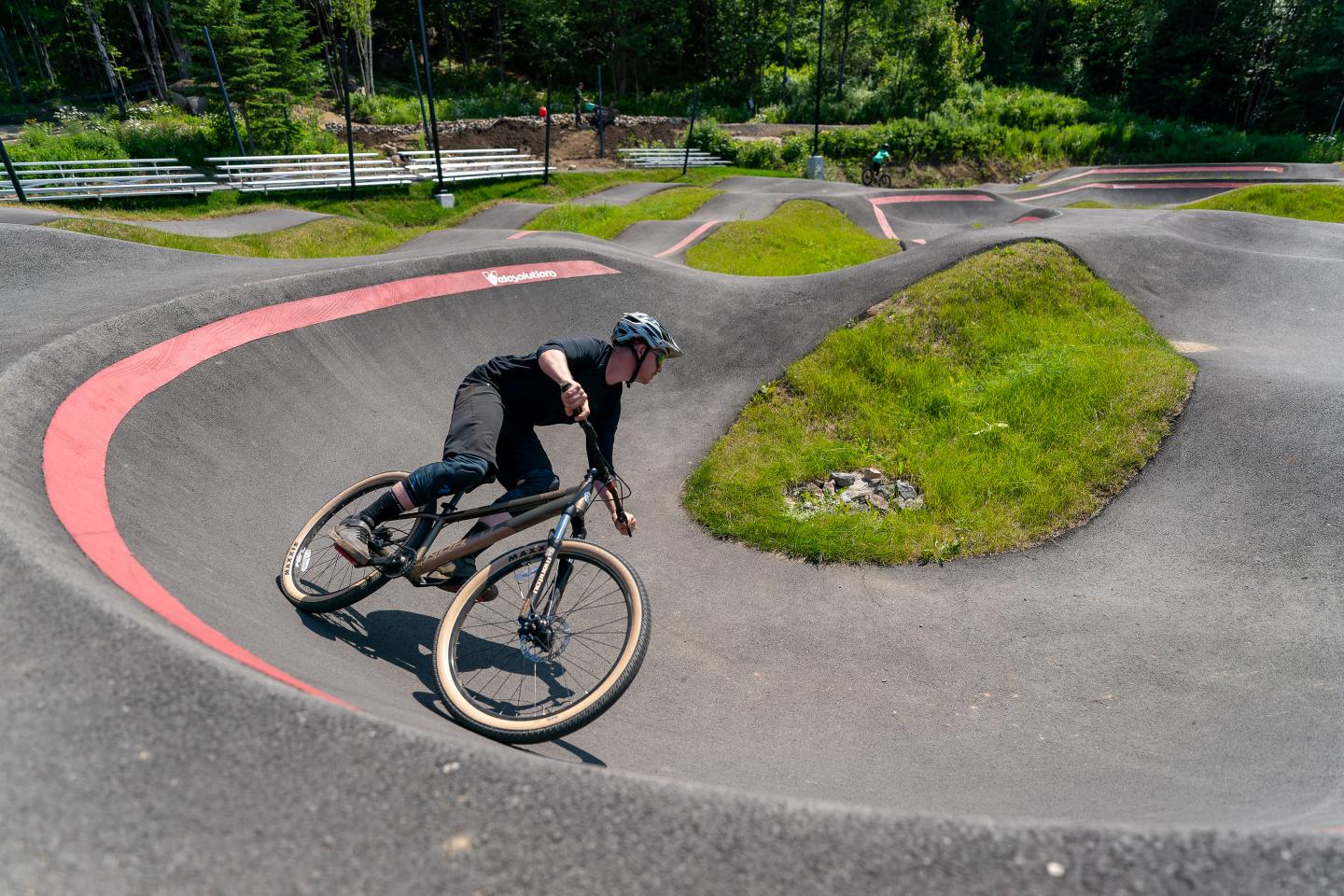 Both young and more experienced riders and will have fun and develop new skills on this massive, well-lit asphalt pump track. There are two circuits on two levels: one for adults and one for children.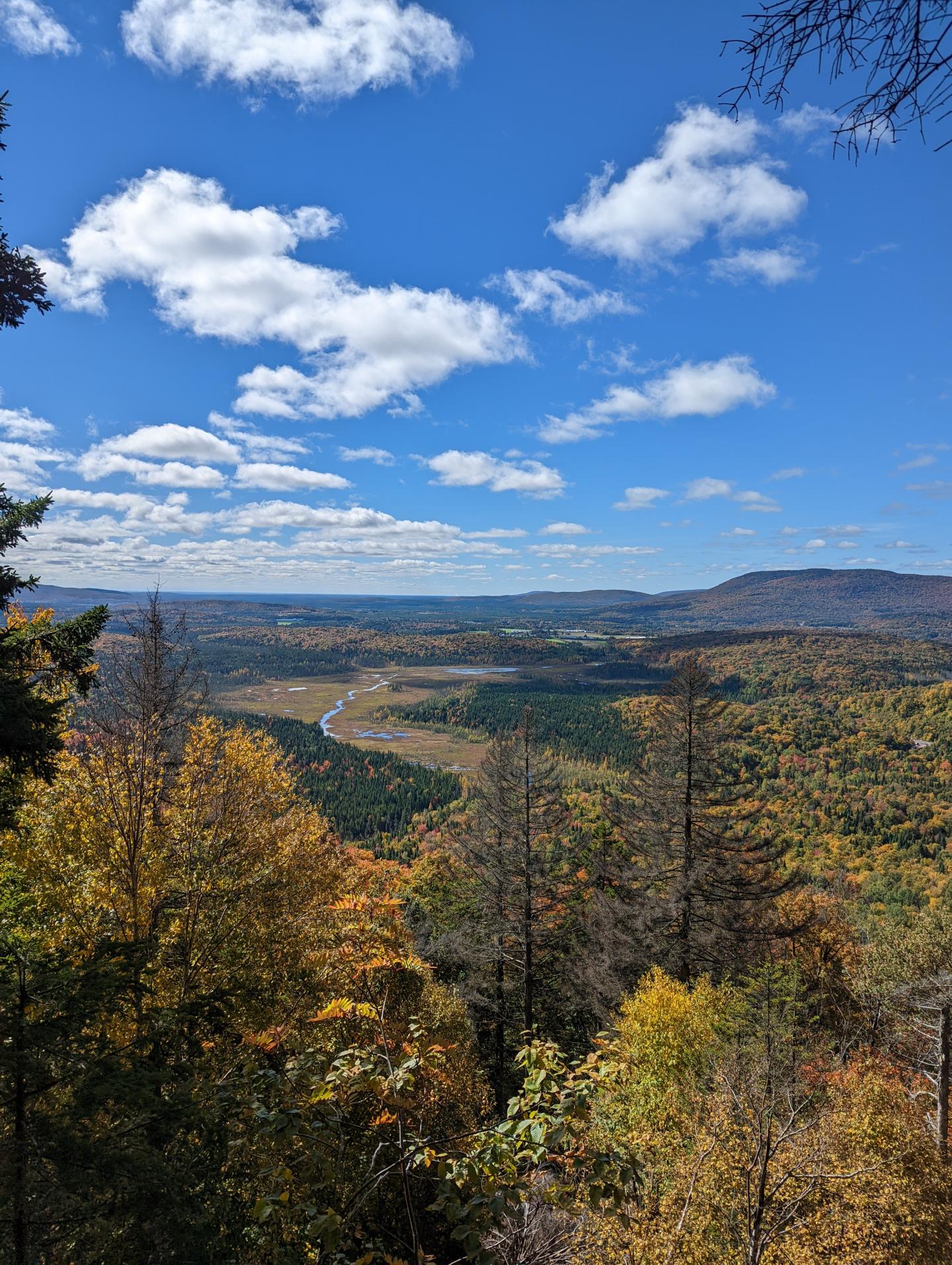 Fifteen kilometers of trails suitable for hiking and trail running are accessible for all levels. Families, as well as experienced hikers will find their perfect trail.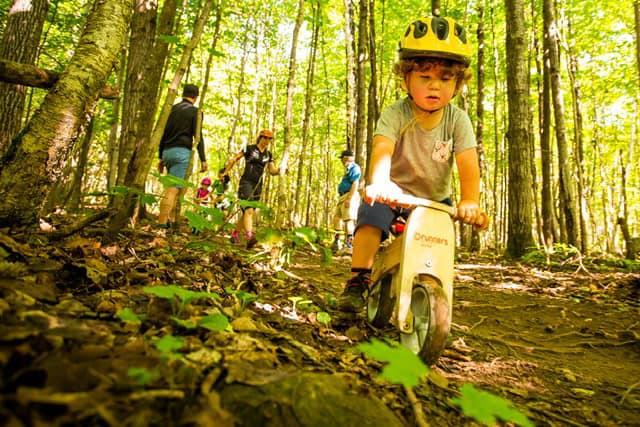 On Saturday mornings, children aged 3 to 5 will discover the secrets of the forest and learn about mountain biking in a safe, fun environment supervised by qualified instructors. Parents, why not use this break as an opportunity to ride?
Getting here
Here are all the ways you can get to the Quebec City area and have an unforgettable biking experience.