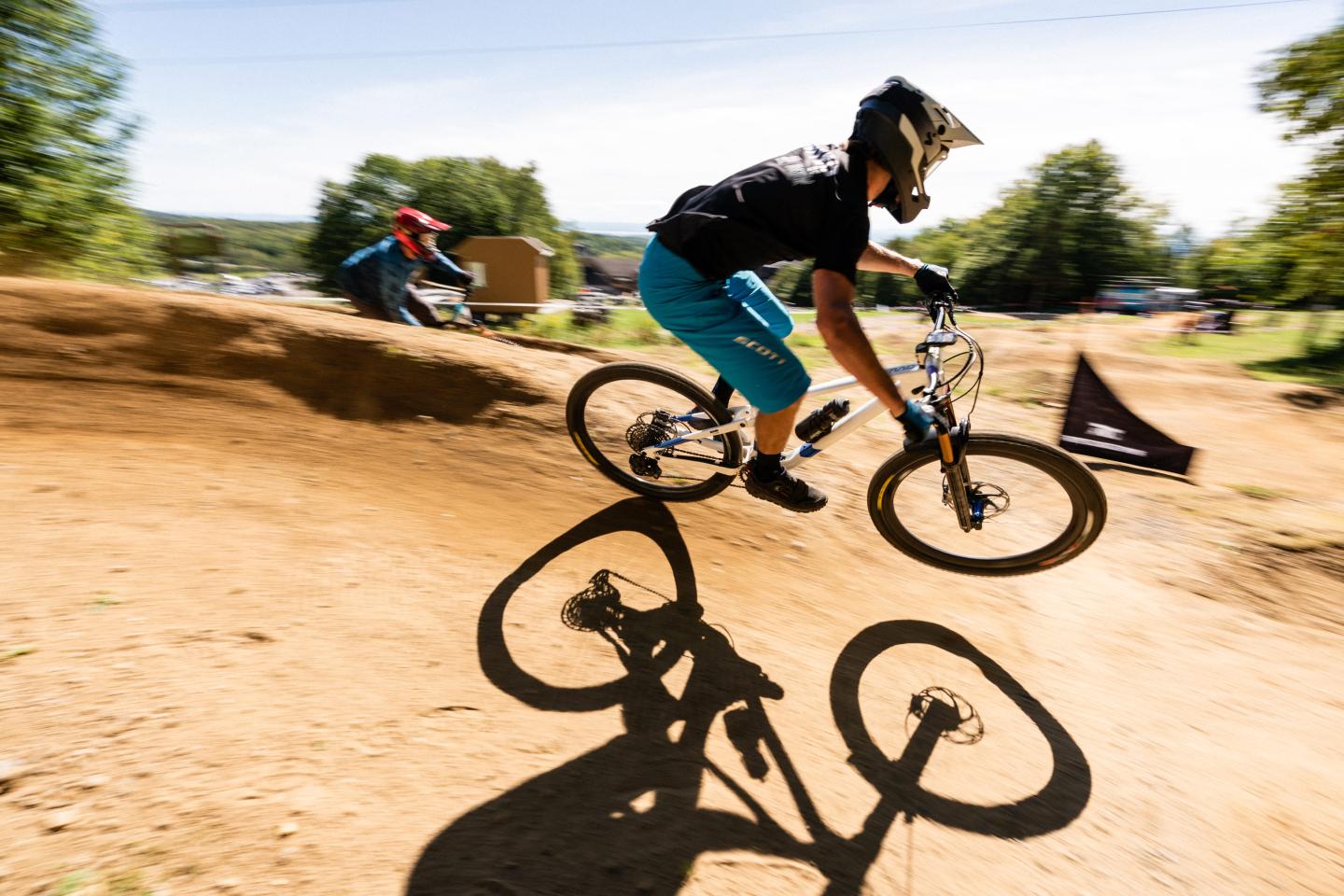 Mont-Sainte-Anne
Region
La Côte-de-Beaupré
A world-renowned destination
Mont-Sainte-Anne has a well-established reputation in local and international mountain biking communities. Whether for its extensive network of trails, impressive elevation, breathtaking views of the river and Quebec City, or as a host of major competitions, Mont-Sainte-Anne stands out in countless ways. Almost every year, the centre plays host to UCI Mountain Bike World Cup, carving out an enviable place for itself in the world of mountain bike competitions. The unique trail network and views are high on the competitors' can't miss list.
Highly technical trails await the most seasoned bikers looking for a challenge, while beginners and intermediate-level bikers will find a perfect place to progress in both the downhill and cross-country networks. Downhill enthusiasts will be happy to take advantage of the gondola for quick access to the summit and their favorite trails.
The Côte-de-Beaupré region is packed with activities and good restaurants for your stay. Sports enthusiasts can also take advantage of the 42 km of hiking trails on the mountain and at Camping du Mont-Sainte-Anne, as well as the greens at Golf Le Grand Vallon.
Hours
From May 20* to October 9** , 2023
* If trail conditions permit
** Open Monday, October 9th for Thanksgiving
Access to the summit via the gondola (Enduro and Downhill) 
Regular season: Friday to Sunday from 10am to 4pm.
July 20 to August 21: 7 days a week, 10am to 4pm
Fall schedule from September 5: Friday to Sunday, 10 a.m. to 4 p.m.
Mountain bike trails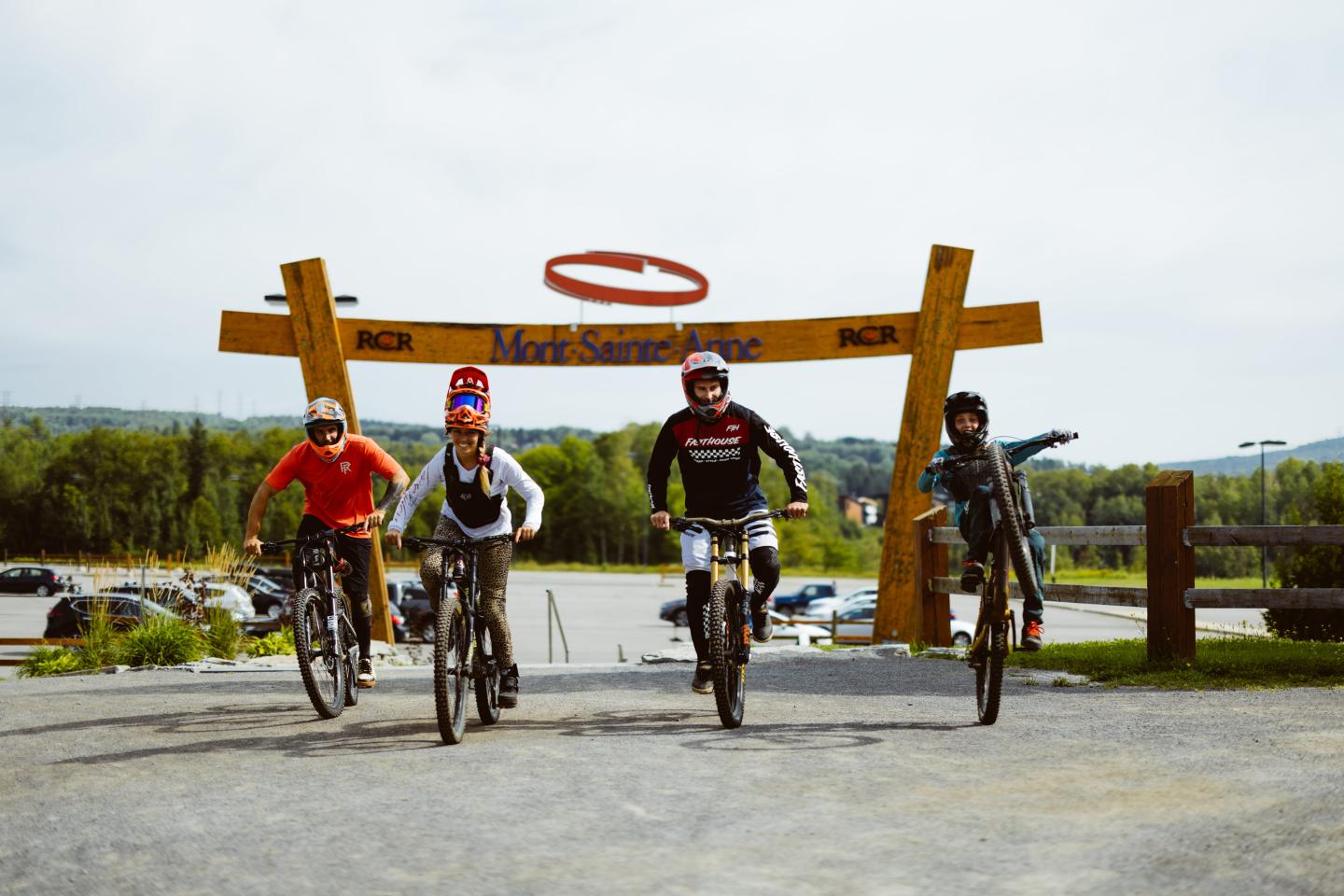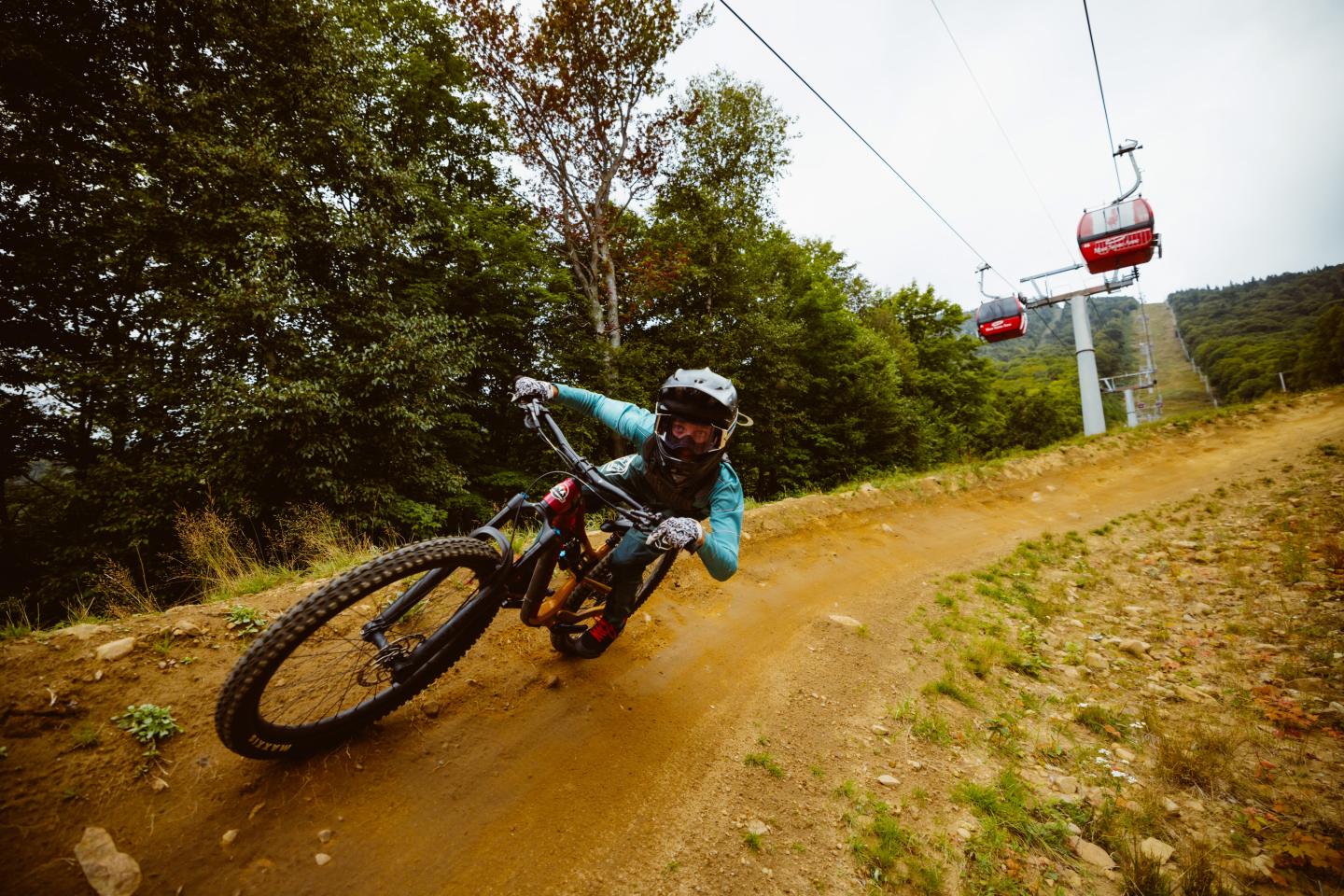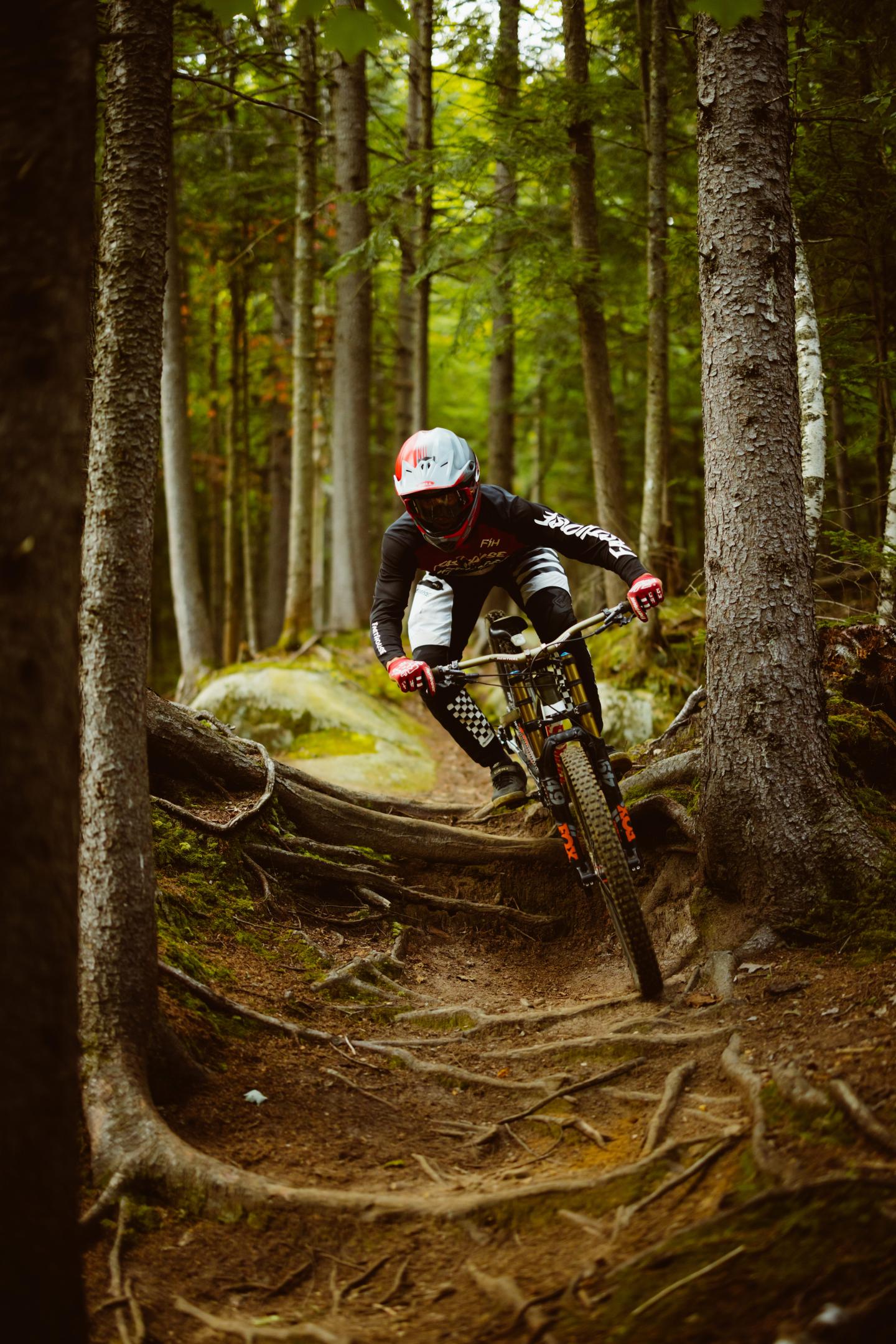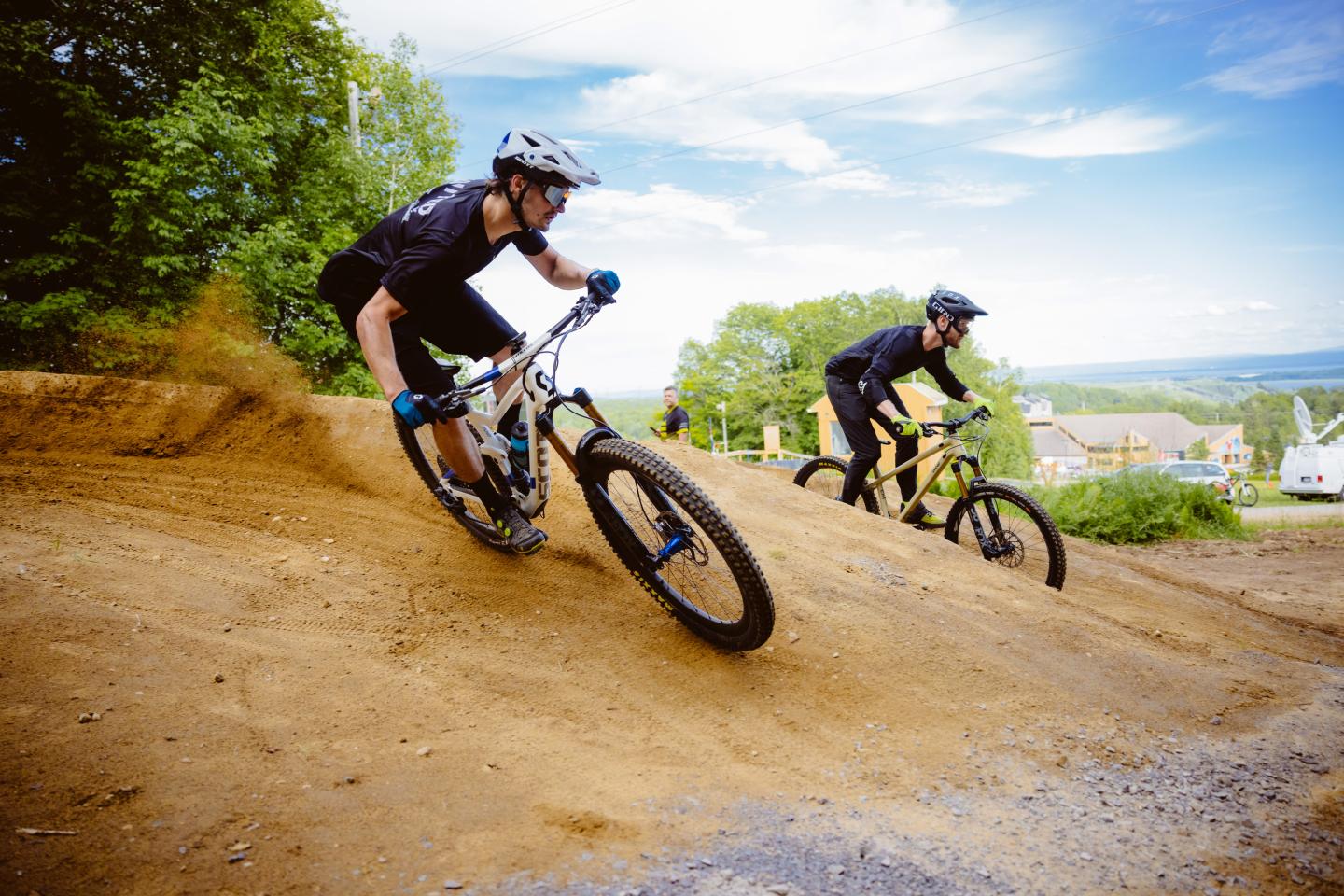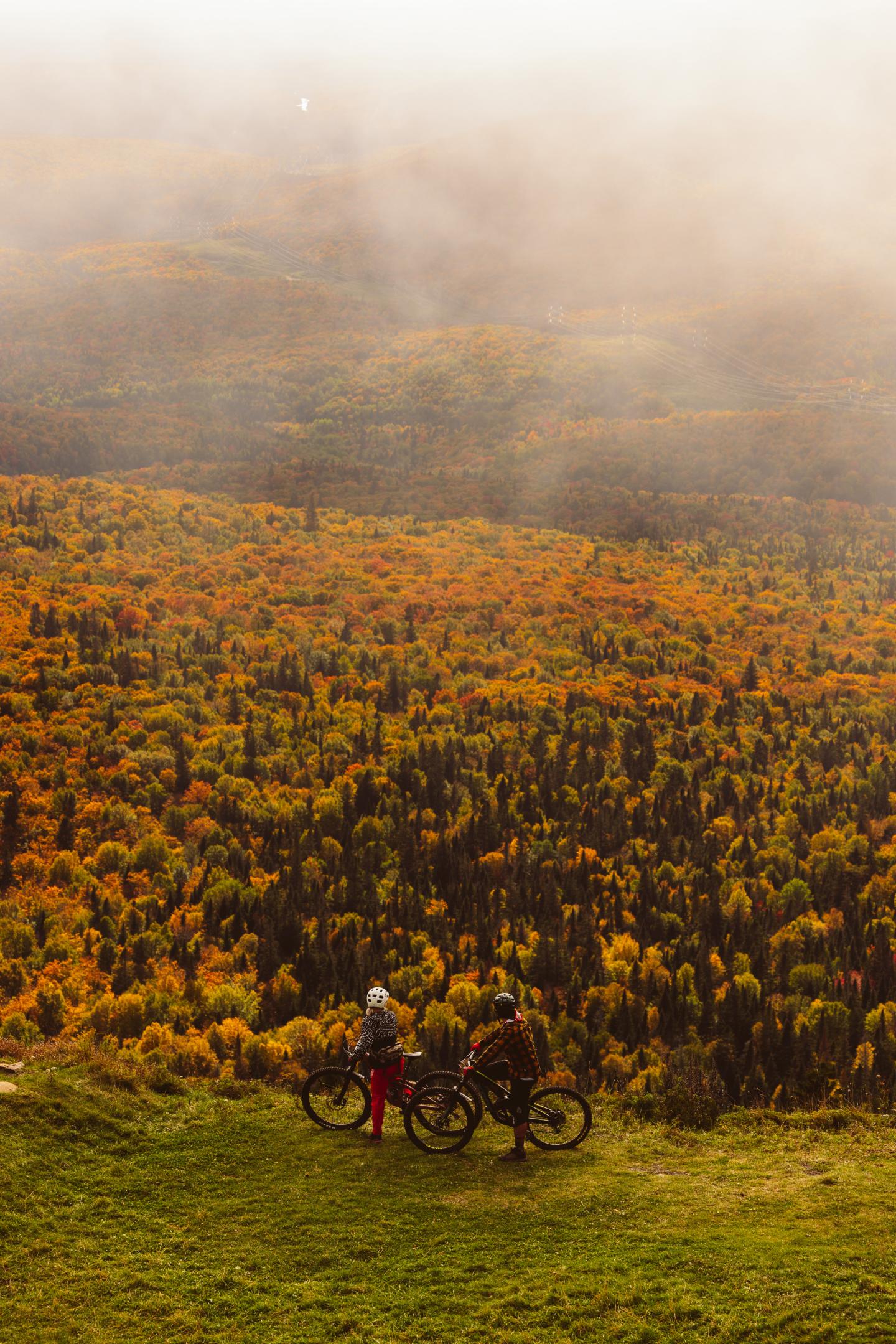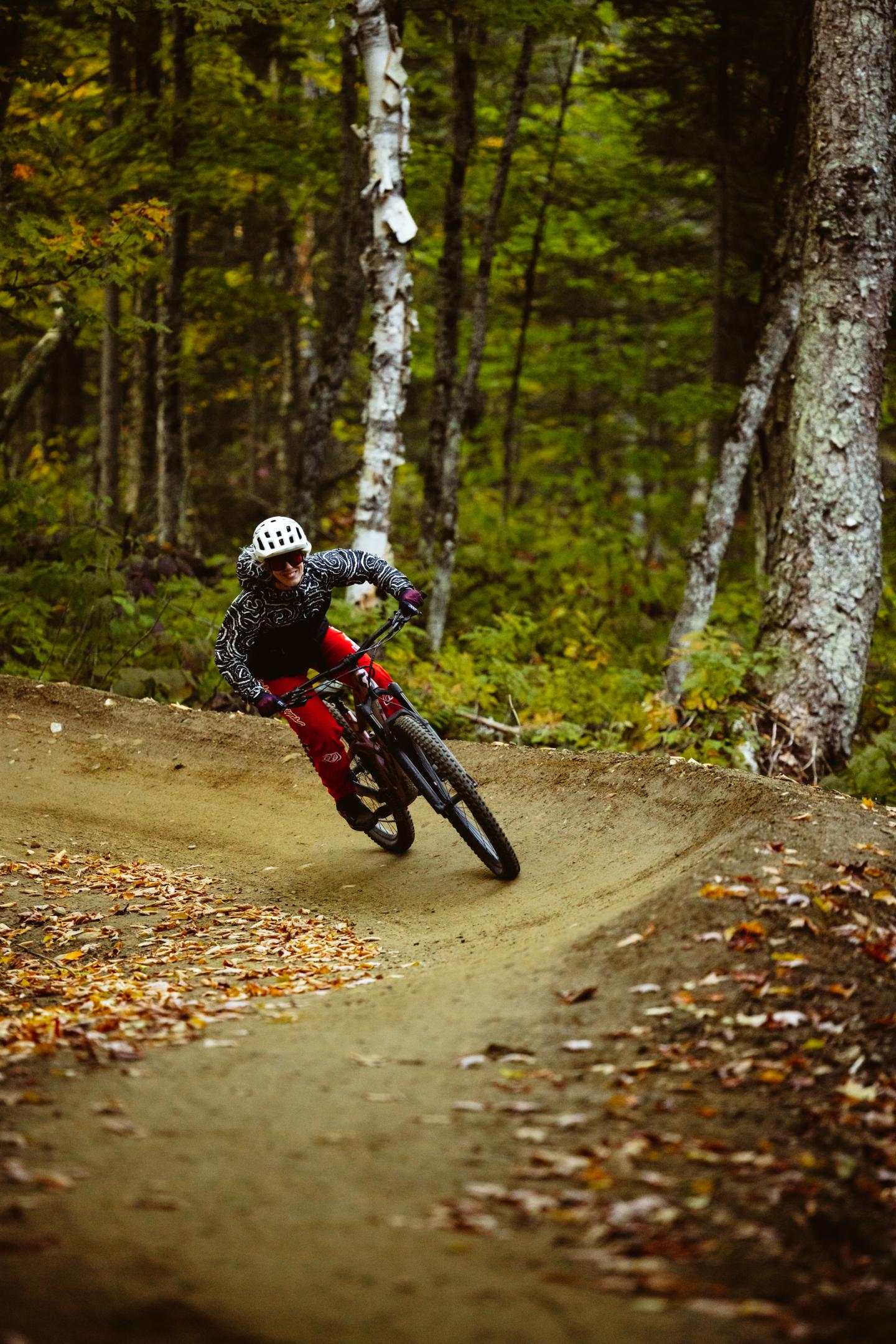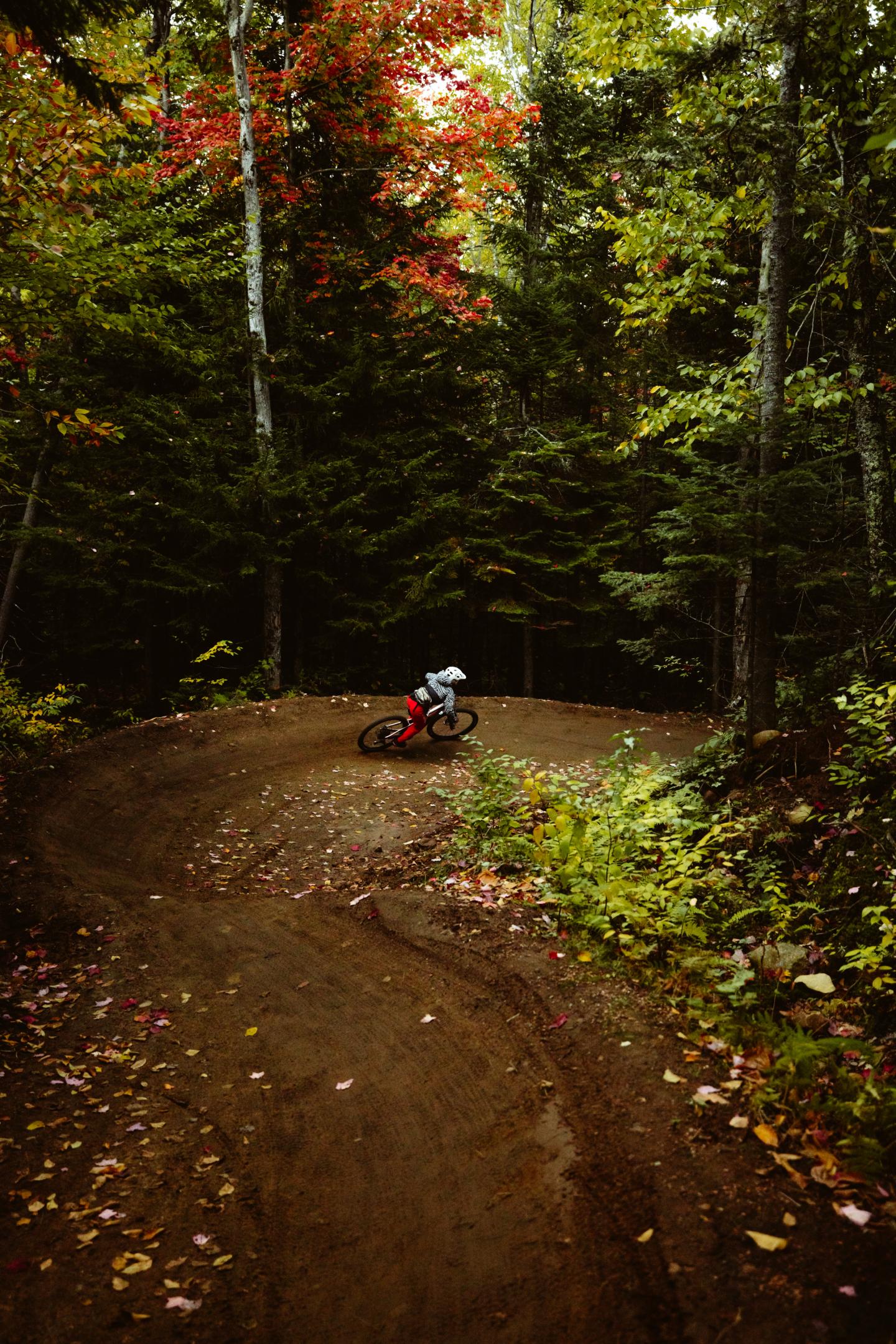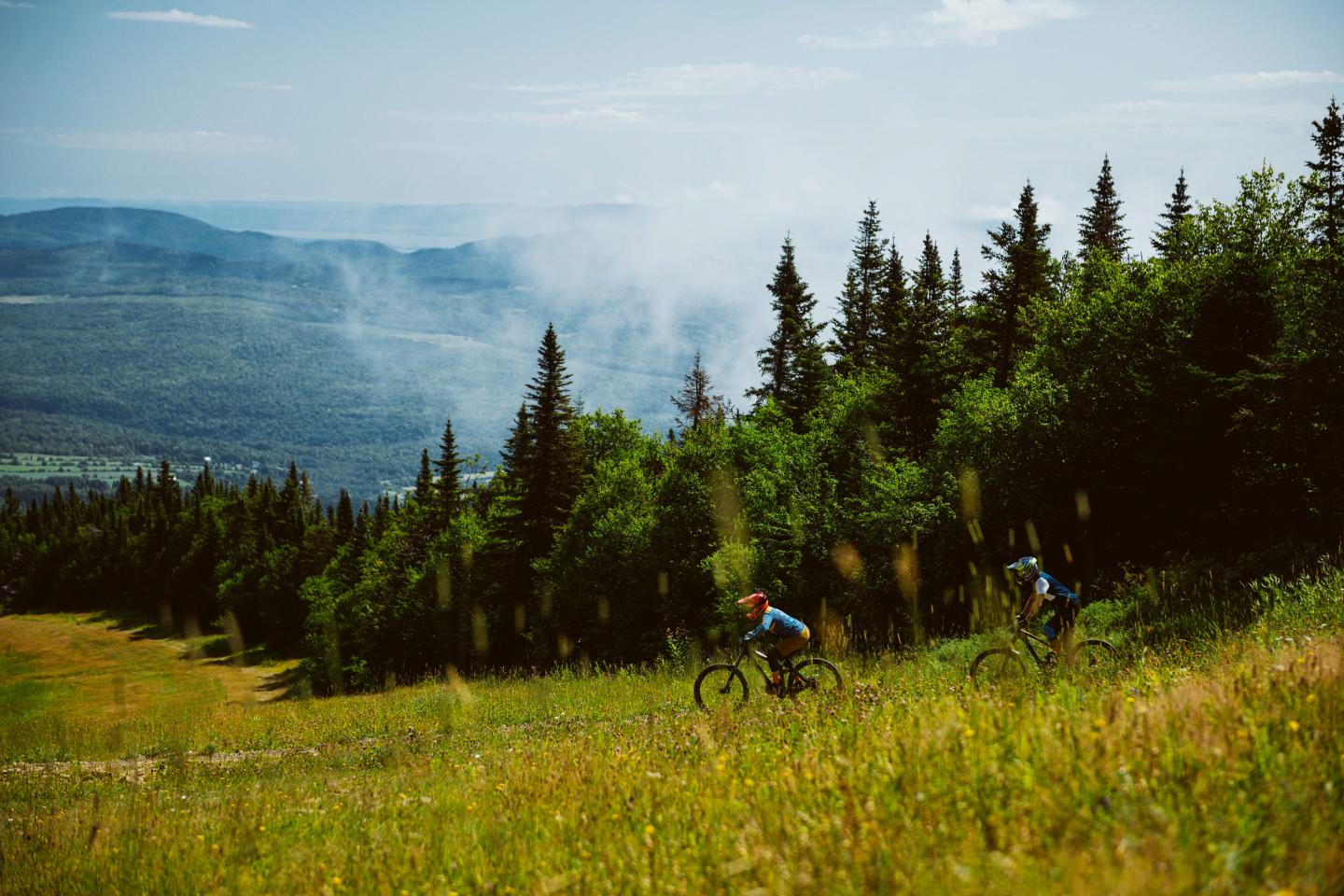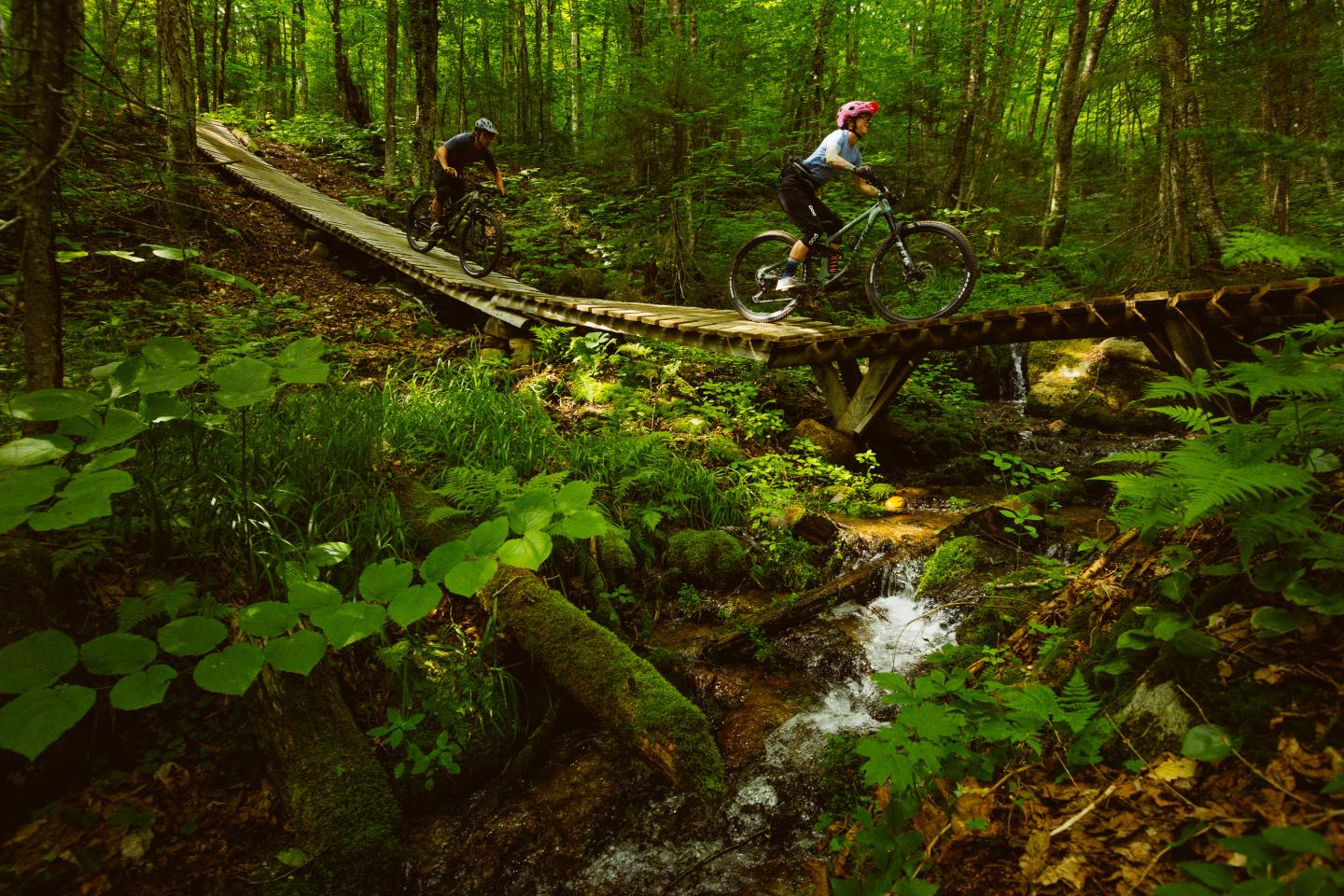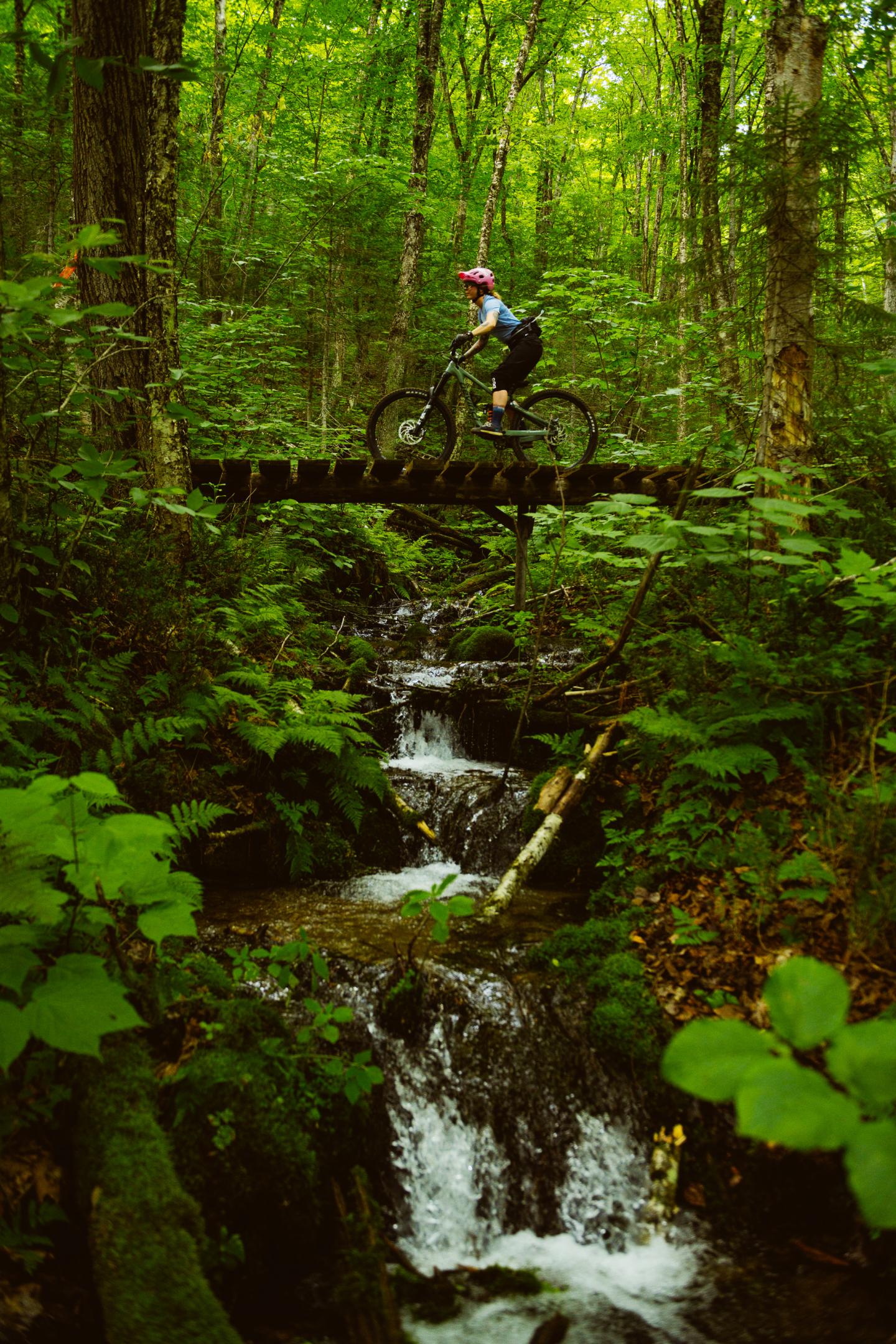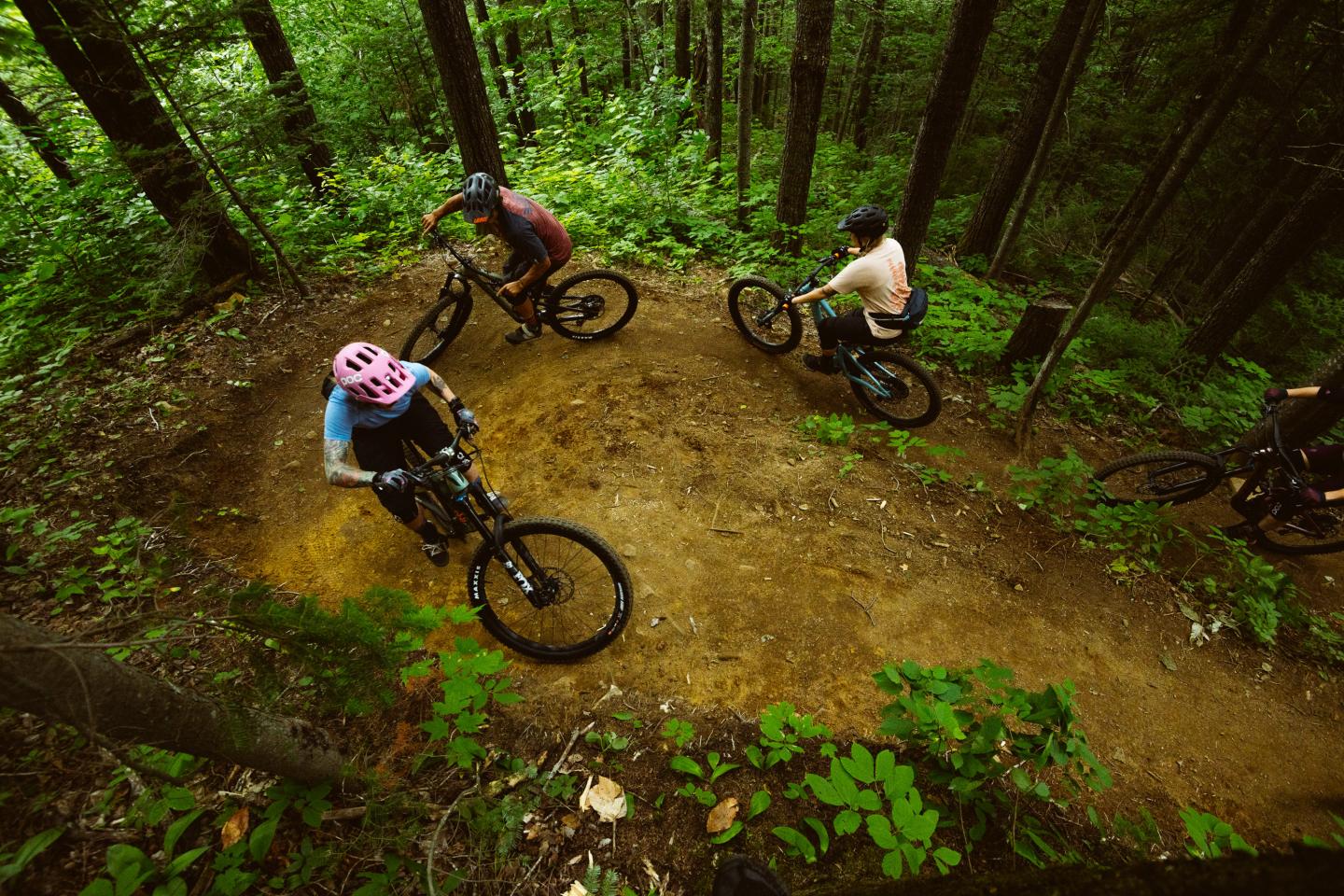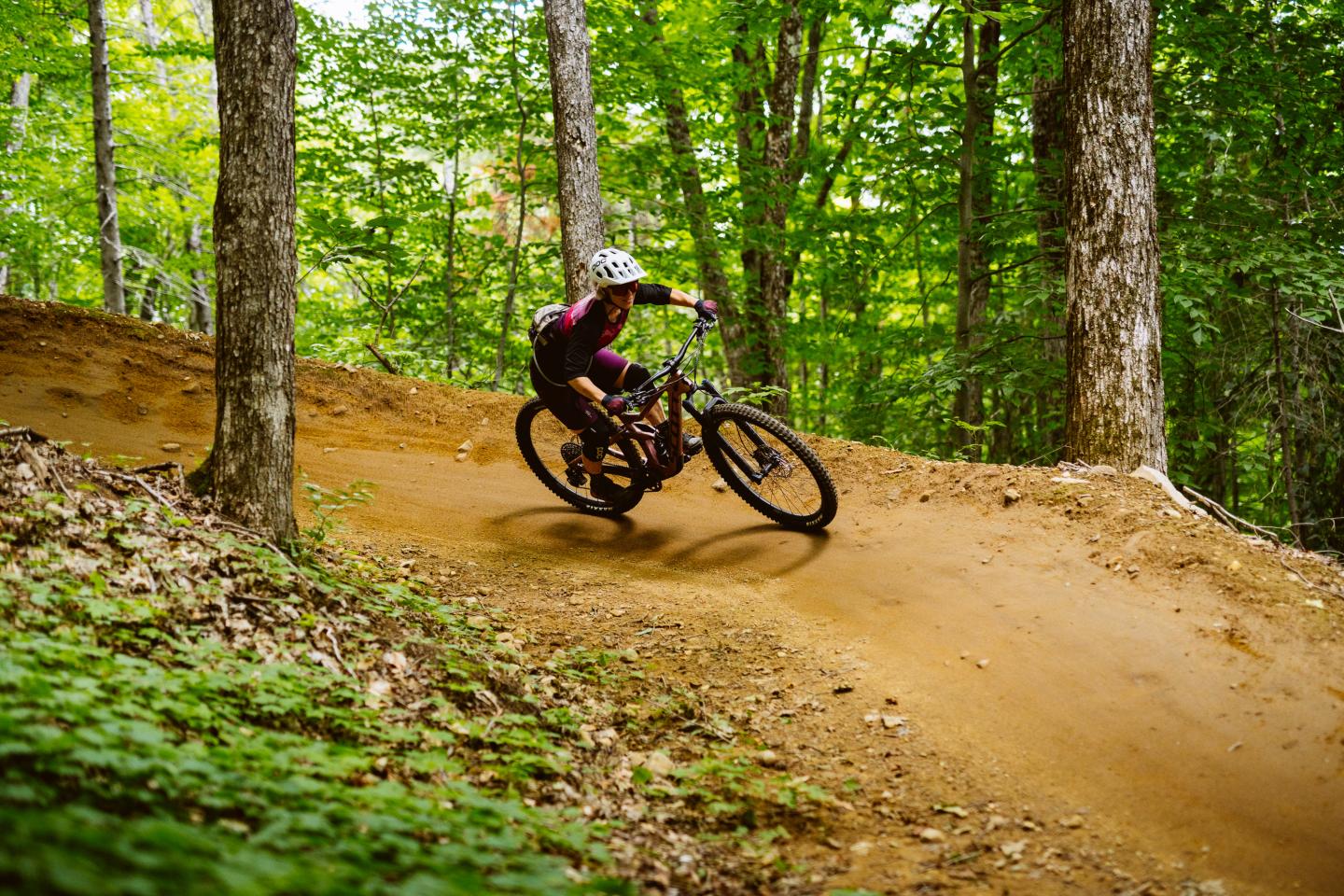 Enhance your experience
After a long day of riding, you may want to take it easy or enjoy a delicious meal. You're in luck! Each centre offers many options nearby.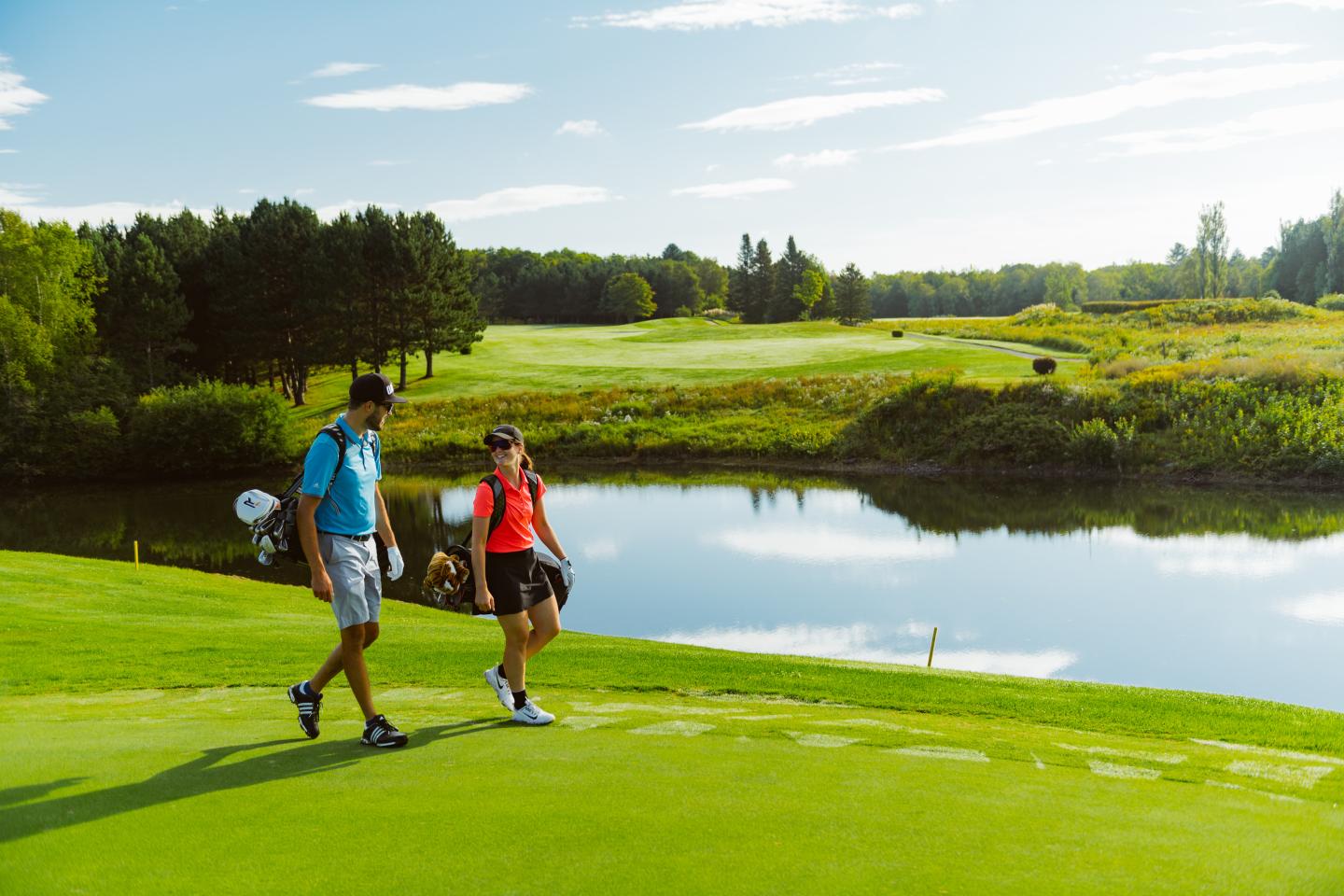 Stretching over 6618 yards from the back tees and nestled at the foot of majestic Mont-Sainte-Anne, Le Grand Vallon stands out as one of the most beautiful golf courses in Quebec.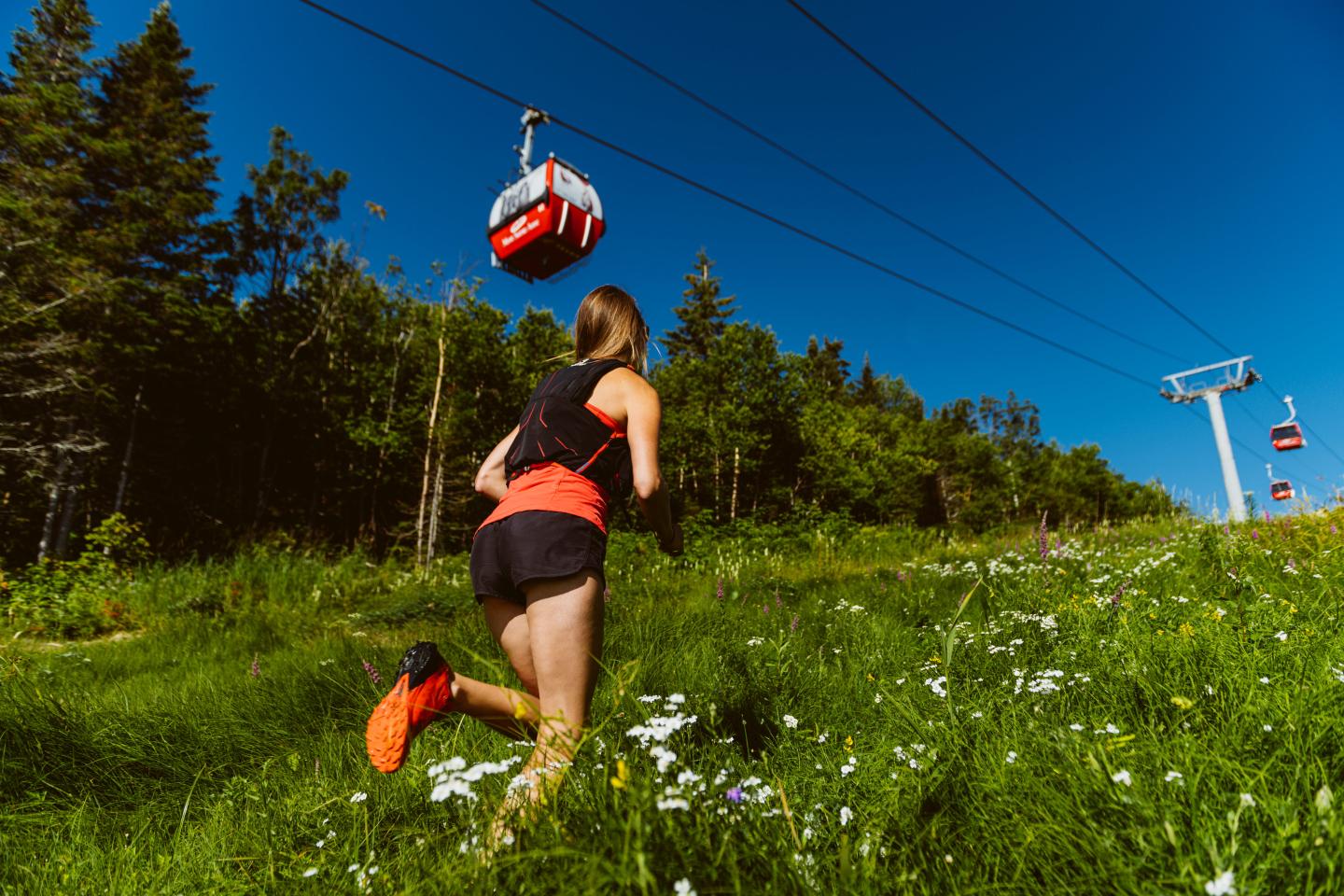 From the panoramic trail at the peak to the the mountain's technical ascent, you will enjoy the many magnificent trails and incredible views of the St. Lawrence River and the Quebec City area.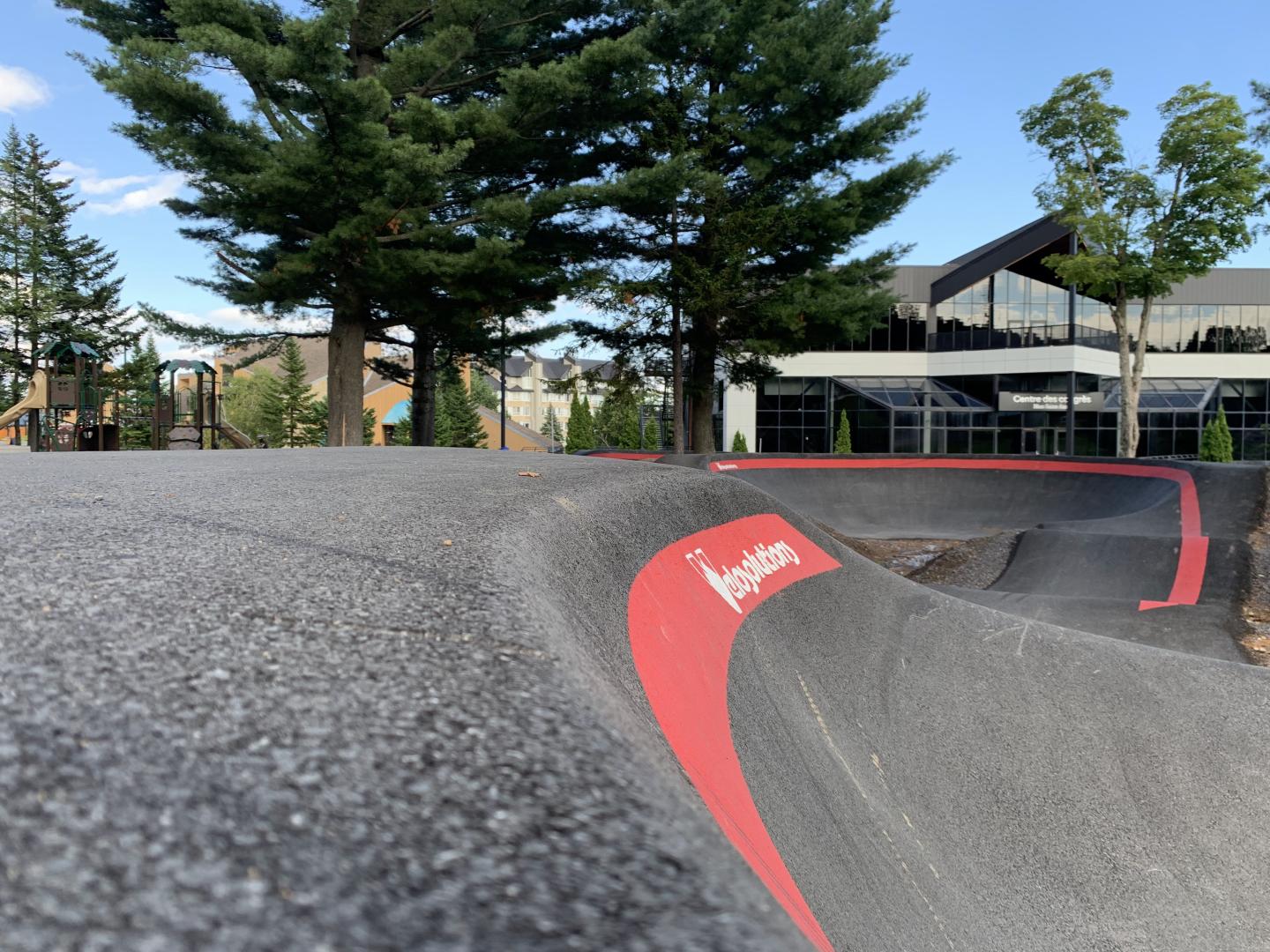 Visitors of all ages can find exciting activities on Mont Sainte Anne. Paragliding at the summit, canyoning at Chutes Jean-Larose, a bike pump track and plenty of places for children to play!
Getting here
Here are all the ways you can get to the Quebec City area and have an unforgettable biking experience.